Event Information For ' COOC East Anglian Rally for all classics'
Date:
05 July 2014-06 July 2014
Times:
Car Information:
The C.O.O.C. East Anglian Rally will return to The North Norfolk Railway's Holt Station on Sunday July 6th as part of the railway's ever popular Vintage Transport Day.Entry to this great day out will be entirely free and include travel concessions (one free day rover ticket and as many "privilege rate" tickets at £3.50 each as you like) on The Poppy Line as it is known during the day. Allowing the family to enjoy a day at the seaside in Sheringham or to explore the woodlands in Kelling Heath. The rally field at Holt is in an excellent location right by the lineside and only a short walk in to the delightful historic little town. There are many B&Bs and Camp sites in the area which is great for family holidays. Why not bring the family and make a weekend or longer stay of it as many did for the 2011 National Rally which was held here.There will be Saturday afternoon scenic drive to Blakeney starting from the Muckleburgh Tank Collection followed by social Evening at the Ship Inn at Weybourne. For those travelling from Yorkshire or the North East there will be a convoy leaving the Humber Bridge view point car park at 7.30 am on Sat July 6th. with meeting points en route. This great Summer event is one not to miss. For full details accomodation lists and entry forms please contact Steve & Joanne Turner Tel. 01653 693183 or email farinaman@btint?ernet.com
Event Description:
The Cambridge-Oxford Owners Club . East Anglian Rally & Family Weekend. North Norfolk Railway Holt, Norfolk.
Location:
North Norfolk Railway Holt,
Area:
Norfolk.

Region:
Postcode:
NR25 6AJ
Organiser Information:
Contact Name:
Steve Turner Club Secretary
Contact Address:
Tel: 01653 693183
View Website:
http://www.co-oc.org
Email Address:
farinaman@btinternet.com
Standard Admission (£):
See organiser

Admission with classic car (£):
See organiser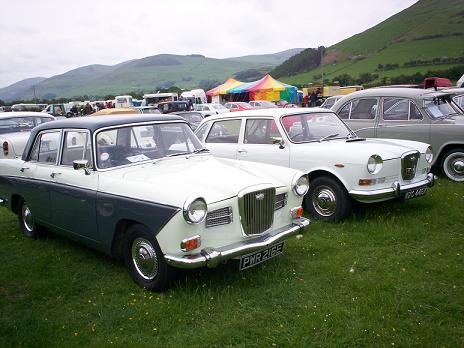 To go back, use 'back button' in browser