Event Information For ' Bournemouth Aviation Museum Vintage transport day'
Date:
01 March 2014-02 March 2014
Times:
between 10am & 4pm
Car Information:
You can either exhibit one or both days with an exciting line up of exhibits including a WWII German Kubelwagen, Live entertainment from Scarlet Swing and WWII Re-enactor encampments. We also once again have the Classic Vehicle section and welcome and pre 1985 Vehicles to display and welcome Car Clubs to have a stand. The Trade section has already been improved and we are offering Traders pitches sized 3m x 4m inside a Marquee this year and prices are £25 for 1 day and £40 for both. With plenty still to be confirmed it promises to be a great weekend and Season opener! Exhibit/Vehicle and Trader forms are attached along with the Poster. Please return forms with a Stamp addressed envelope. Regards Steve Tydeman Find us on FACEBOOK https://www.facebook.com/pages/ST-EVENTS/220196384692676?fref=ts ST-EVENTS http://WWW.ST-EVENTS.CO.UK
Event Description:
The 6th Annual Vintage Transport Show is bigger and better for the first time we have made this a 2 day show being held at the Bournemouth Aviation Museum.
Location:
Next to Bournemouth Airport
Area:
Dorset

Region:
South West
Postcode:
BH23 6BA
Organiser Information:
Contact Name:
Steve Tydeman
Contact Address:
Mobile: 07592 190059
View Website:
http://aviation-museum.co.uk
Email Address:
stevetydeman@yahoo.co.uk
Standard Admission (£):
£5 Adults £3 children

Admission with classic car (£):
See organiser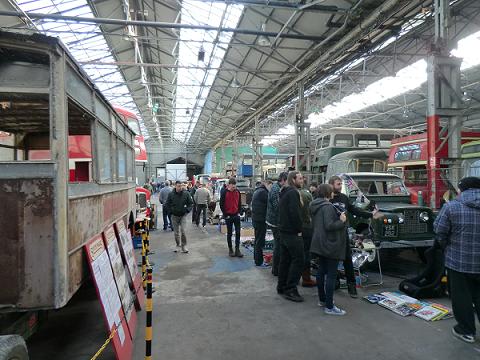 To go back, use 'back button' in browser