Event Information For ' Brill show and Italian job'
Date:
24 August 2014-24 August 2014
Times:
12.00 noon - late
Car Information:
All classic and sports cars welcome - see web site for gallery of previous years. In 2013 an area in front of the pavilion was set up for vehicles that would have been contemporary in 1963, this was to compliment The Great train robbery exhibit and to recognise its part in the history of the Village. This was a great success with many exhibitors entering into the spirit by dressing their cars with mailbags and the like. This left us with a dilemma for 2014 of how to follow Britainís most notorious robbery as a theme. We decided that Britainís favourite robbery would fit the bill and so the 2014 theme is ďThe Italian JobĒ. This should give us plenty of scope, from Italian exotics to British muscle cars, with Matt Monro playing in the background and with almost guaranteed good weather we should have a great day.
Event Description:
**Please note change of date**** In it's 11th year this is a very relaxed and informal gathering of classic cars, sports cars, bikes, scooters and anything of interest that people are prepared to bring along from noon onwards on the Sunday of the August bank holiday weekend. Entry and parking is FREE, there is no need to book, come and go as you please. There will be loads to do including steam rides, attractions, assorted stalls and refreshments, kids area, 30+ real ales & ciders, BBQ, evening cabaret etc. And all in the picturesque hilltop village of Brill, Bucks
Location:
Brill Between Bicester and Thame
Area:
Buckinghamshire

Region:
London & South East
Postcode:
HP18 9RT
Organiser Information:
Contact Name:
Mike Horn
Contact Address:
Brill (itís a place!) sports and social club Brill Between Bicester and Thame. Telephone Number: 01844 237027 Mobile Number: 07971 418792
View Website:
http://www.brillbeerfestival.co.uk
Email Address:
mph.52@tiscali.co.uk
Standard Admission (£):
Free

Admission with classic car (£):
Free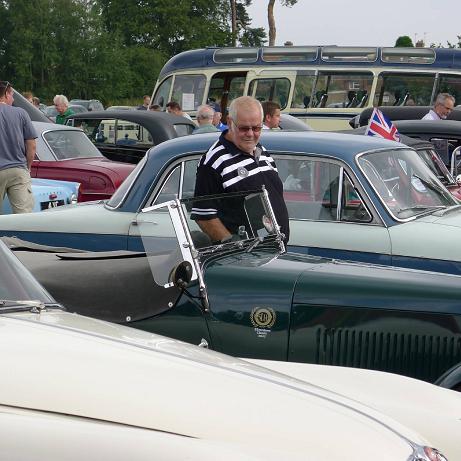 To go back, use 'back button' in browser