Event Information For ' Brill show and Great Train Robbery 50th'
Date:
25 August 2016-25 August 2016
Times:
12.00 noon - late
Car Information:
Last year saw a wide range of vehicles from a fully liveried police tractor & double ended Rover 75 to a single family owned, 1901 De-Dion Bouton Vis a vis with many wonderful and cherished classics in between. If you, your car club or anyone you know that would like to take part in the GTR display, especially owners of period Police, British rail or Royal mail vehicles including newsvans, Black marias & landrovers, we would love to hear from you.
Event Description:
Forming part of the Brill Festival weekend & now in its 10th year, Brill Classic and Sports car gathering is an increasingly popular, relaxed and informal gathering of Classics, sportscars, bikes and anything of interest that people are prepared to bring along. For 2014 only, an additional display area will be set up to recognise the 50th anniversary of the Great Train Robbery and itís links with the village This will consist of an exhibition of period media material, Photos, maps etc alongside vehicles that would have been in current use in 1963.
Location:
Brill Between Bicester and Thame
Area:
Buckinghamshire

Region:
London & South East
Postcode:
HP18 9RT
Organiser Information:
Contact Name:
Mike Horn
Contact Address:
Brill (itís a place!) sports and social club Brill Between Bicester and Thame. Telephone Number: 01844 237027 Mobile Number: 07971 418792
View Website:
http://www.brillbeerfestival.co.uk
Email Address:
mph.52@tiscali.co.uk
Standard Admission (£):
Free

Admission with classic car (£):
Free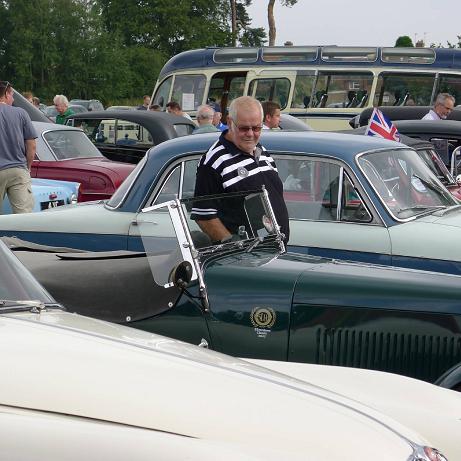 To go back, use 'back button' in browser