Event Information For ' London bus Museum mini Sixties Summer'
Date:
30 June 2013-30 June 2013
Times:
Car Information:
Entries from 1960s cars welcome, entry forms on the website from March. London Bus Museum is located on the Brooklands site between Weybridge and Byfleet in Surrey and shares a common visitor entrance with Brooklands Museum. One entry ticket covers admission to both museums. Join us for a really way-out day where you can tune in and turn on to all the groovy 60s musical sounds, admire the buses, taxis, lorries, vans and cars which were seen on the streets in that swinging decade and take a ride once again on those wonderful old buses which took your mum and dad (or perhaps you!) to school with your transistor radio pressed to your ear. Why not dig out some of your old fab gear and dress up for the day? Put Sunday 30 June in your diary now for a midsummer celebration of '60s transport and music. Visit http://www.brooklandsmuseum.com/index.php?/events/details/london-bus-museum-sixties-summer-event/
Event Description:
Groovy Baby! Celebrate the 1960s in style at London Bus Museum. This is an all-day event for all the family – the sights and sounds of the decade that brought us The Beatles, the Moon landing, Flower Power, mini-skirts and the Mini car, Radio Caroline, Star Trek, colour TV, the Summer of Love and the best music ever (depending on your point of view!).
Location:
Brooklands Weybridge
Area:
Surrey

Region:
London & South East
Postcode:
KT13 0QN
Organiser Information:
Contact Name:
Tony Lay
Contact Address:
London Bus Museum, Cobham Hall, Brooklands Road, Weybridge KT13 0QN. Telephone: 01932 837994, mobile 07990 592536
View Website:
http://www.londonbusmuseum.com
Email Address:
londonbusmuseum@btinternet.com
Standard Admission (£):

Admission with classic car (£):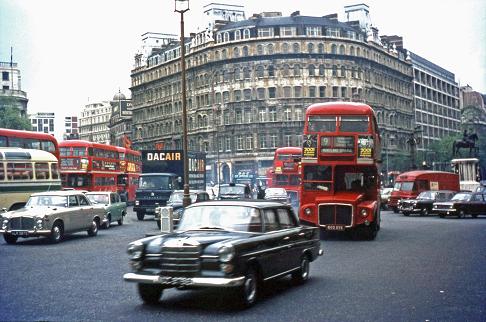 To go back, use 'back button' in browser