Event Information For ' Heritage Transport Show Kent'
Date:
05 April 2014-05 April 2014
Times:
10:00am to 16:00
Car Information:
This event is for anyone with an interest or passion for vintage vehicles. This year the event will feature the South East Bus Festival, a large display of vintage buses and the chance to experience a free ride on some of the exhibits. Guest speakers, slide shows, trade stands and a display of vintage vehicles including cars, buses, tractors, commercials, motorcycles and stationary engines. New auctioneers for 2013; Kelsey Publishing will be auctioning all types of vintage vehicles and large machinery. Refreshments available and free parking.
Event Description:
Large displays of vintage vehicles with new auctioneers and autojumble section for 2014. Guest speakers, competitions and trade stands. Featuring the South East Bus Festival and anniversary displays.
Location:
Kent Showground, Detling, Maidstone
Area:
Kent

Region:
London & South East
Postcode:
ME14 3JF
Organiser Information:
Contact Name:
Lucy Hegarty
Contact Address:
Tel: 01622 630975
View Website:
http://www.kentshowground.co.uk
Email Address:
lucy@kentshowground.co.uk
Standard Admission (£):
Adult £5 advance £8 on gate, under 12's go free.

Admission with classic car (£):
See organiser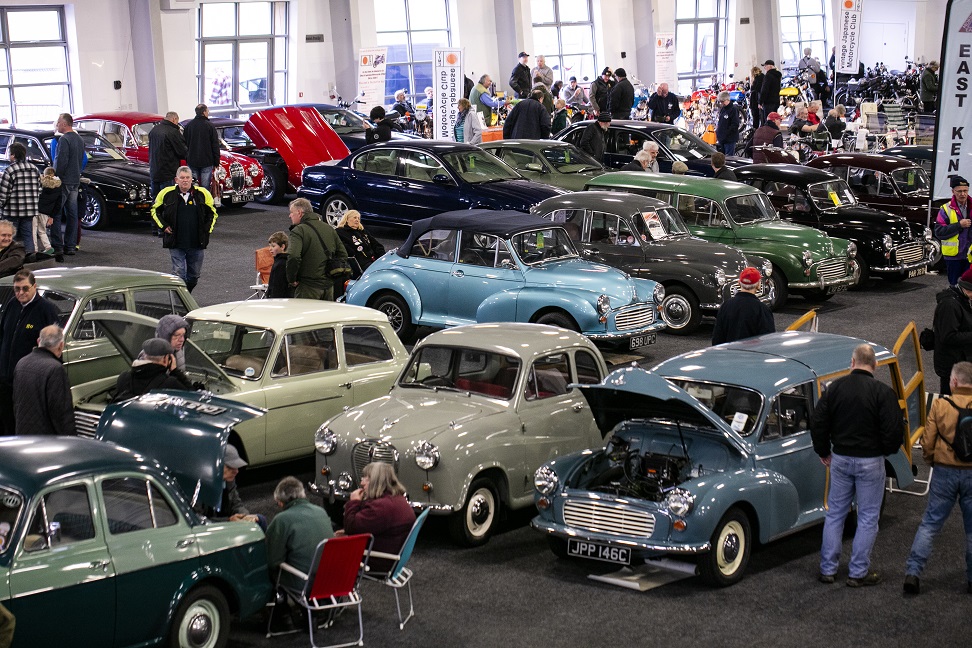 To go back, use 'back button' in browser