Event Information For ' Newbury Classic Vehicle Show'
Date:
10 August 2014-10 August 2014
Times:
10am - 4.30pm
Car Information:
A wide variety of classic cars, motorbikes and commercial vehicles
Event Description:
The 21st Annual Classic Vehicle Show organised by the West Berks Classic Vehicle Club. All the proceeds raised from the show are donated to Leukaemia & Lymphoma Research. Last year the show attracted over 800 classic vehicles. Refreshments, auto jumble, side stalls and live music.
Location:
Newbury College, Monks Lane, Newbury
Area:
Berkshire

Region:
London & South East
Postcode:
RG14 7TD
Organiser Information:
Contact Name:
Mike Kent
Contact Address:
Tel: 01488 684948 Mobile: 07909 316462
View Website:
http://www.classicvehicles.org.uk
Email Address:
show@classicvehicles,org,uk
Standard Admission (£):
Adults 5.00 Children u 14 free

Admission with classic car (£):
donation only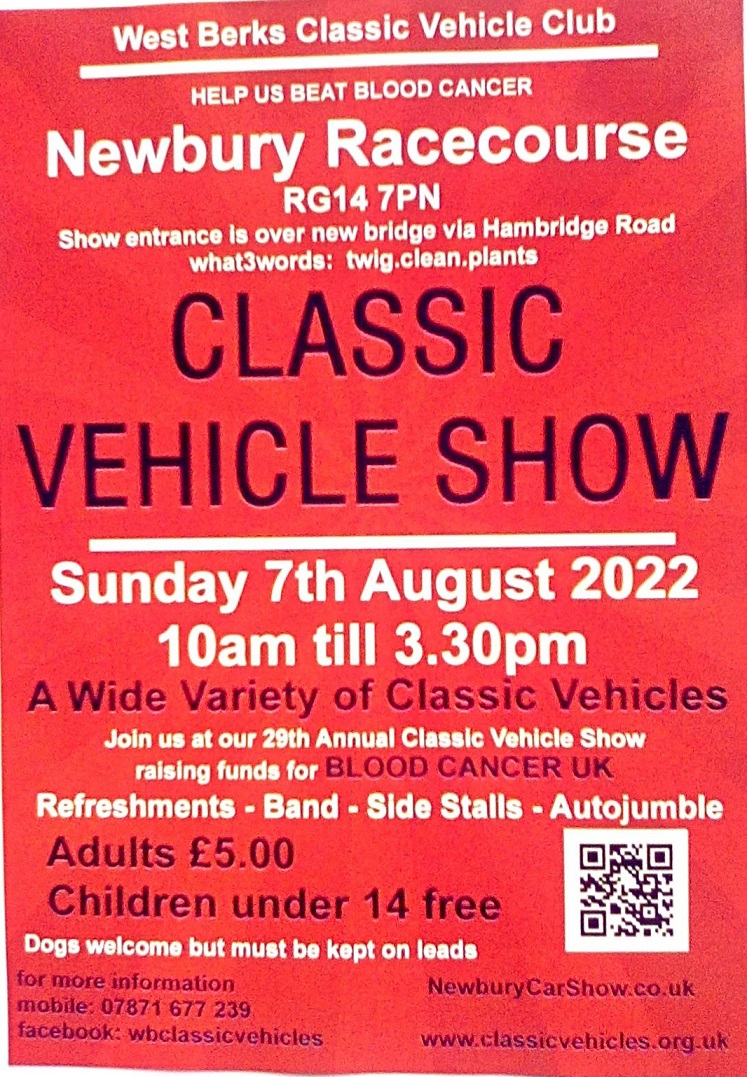 To go back, use 'back button' in browser