Event Information For ' Classic cars on Parade Sussex'
Date:
18 May 2014-18 May 2014
Times:
Show starts at 10.00am and finishes at 4.00pm.
Car Information:
All types of classic vehicles vintage, classic and modern classic. If you wish to display your vehicle upon the parade ground, all vehicles MUST be parked by 1000hrs for Health & Safety requirements. For show day message contact 07769.730.475 Public admission price, on foot, as directed by Newhaven Fort entry prices
Event Description:
Southern Classics Society (SCS) & Newhaven Fort presents "CLASSIC CARS ON PARADE" a classic car and vehicle show with indoor Autojumble. A new event in the SCS calandar at a very interesting venue. We will have special access to park upon the parade ground of Newhaven Fort.
Location:
Newhaven Fort
Area:
Sussex

Region:
London & South East
Postcode:
BN9 9DS
Organiser Information:
Contact Name:
Richard Long
Contact Address:
Mobile Number: 07976 259290
View Website:
http://www.southernclassics.org.uk
Email Address:
info@southernclassics.org.uk
Standard Admission (£):
Spectators £2 or £5/car

Admission with classic car (£):
non members £5/car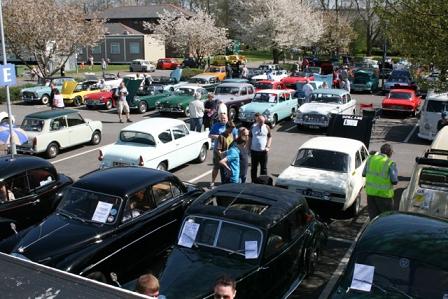 To go back, use 'back button' in browser