Event Information For ' Wadebridge Wheels Cornwall'
Date:
14 July 2016-14 July 2016
Times:
1000 - 1600
Car Information:
Classic, Vintage, Commercial, Steam, Motorbikes, Stationary Engines. Full Main Ring Programme. Tag Rugby. , County: Cornwall Postcode:
Event Description:
Wheels Classic Car Show at Royal Cornwall Showground to also include vintage cars, commercials, motorbikes and steam. Children's rides and also ride-on steam model railway.
Location:
Royal Cornwall Showground, Wadebridge
Area:
Cornwall

Region:
South West
Postcode:
PL27 7JE
Organiser Information:
Contact Name:
Mike Dodd
Contact Address:
Telephone Number 01208 862553 Website URL: http://www.rotary-ribi.org/clubs/page.php?PgID=345396&ClubID=1072
View Website:
http://
Email Address:
kcd13@aol.com
Standard Admission (£):
£6 per adult, children under 12 free

Admission with classic car (£):
£6 per adult, children under 12 free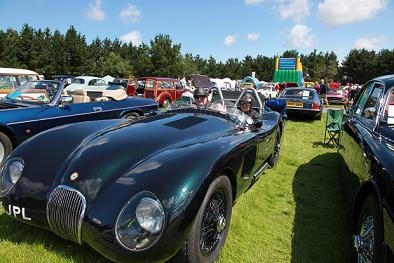 To go back, use 'back button' in browser