Event Information For ' Wadebridge Wheels Cornwall'
Date:
20 July 2014-20 July 2014
Times:
1000 - 1600
Car Information:
Classic, Vintage, Commercial, Steam, Motorbikes, Stationary Engines. Classic drivers - Free entry for driver and one passenger - extra passengers £6, children under 12 free. Register online - see website. Stuart Hutchison - Registrations , County: Cornwall Postcode:
Event Description:
The 18th Wheels Classic Vehicle Show to be held at the Royal Cornwall Showground. Main Ring programme. Live music. Children's entertainment.
Location:
Royal Cornwall Showground, Wadebridge
Area:
Cornwall

Region:
South West
Postcode:
PL27 7JE
Organiser Information:
Contact Name:
Mike Dodd
Contact Address:
Telephone Number 01208 862553
View Website:
http://www.wadebridgewheels.co.uk/
Email Address:
registrations@wadebridgewheels.co.uk
Standard Admission (£):
£6 per adult, children under 12 free

Admission with classic car (£):
See organiser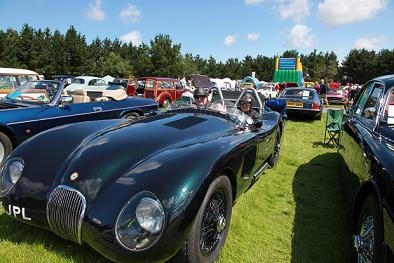 To go back, use 'back button' in browser