Event Information For ' BMRC AUTO HISTORICA'
Date:
01 September 2016-01 September 2016
Times:
10am to 5pm
Car Information:
Richard Noble will also be giving a talk at the show, explaining the passion, challenges and potential risks behind building the worlds fastest super car. Auto Historica organizer Dominic Santana said: Im delighted to invite the Bloodhound and Richard Nobel to our event, and proud to support their attempts to overcome and achieve the impossible, whilst inspiring the next generation of engineers to tackle global technological challenges faced in the 21st century. In addition, over 200 fabulous classic cars and motorbikes bikes will be on display, from Vintage vehicles from the 30s right up to Future Classics. This year marks the 100th anniversary of Aston Martin with the Aston Martin Owners Club putting together a special display of their cars, from the historic right up to the present day. We are also pleased that the Ferrari Owners Cub will be joining us too with a magnificent parade of super cars. Some fun and rare vehicles from the Sussex Micro Car Club will also be on display. Back by popular demand, our Festival of the 40s will feature a full size Mk 9 Spitfire, a wonderful display of military vehicles, free Lindy Hop lessons, live music from The Three Belles, and laughs from our legendary compare, Viv the Spiv. We will also be honored by the Battle of Britain Memorial Flight, (a Lancaster Bomber, Hurricane and Spitfire), who will perform a fly past over the show. As ever, we also have The Village of tented marquees and outside pitches, featuring high quality exhibitors. There will be plenty of activities for children and our fabulous food outlets will serve sumptuous food and refreshments throughout the day. Fun for all the family). Concessions: (Students, Registered disabled / single helper) £10 Family (2 adults & up to 3 children) £30. Parking: Free
Event Description:
*** no 2014 dates yet*** Burpham Motor Racing Club (BMRC) is holding its fourth annual classic car and motorbike show, rebranded AUTO HISTORICA in Burpham near Arundel, West Sussex . This year we are proud to announce the sensational new super sonic Bloodhound SSC (http://www.bloodhoundssc.com) will take center stage with project director, Richard Noble, our guest of honor. Bloodhound will depart early next year to South Africa where Wing Commander Andy Green, the current land speed record holder, will give the car its first run on the Hakskeen Pan, in the build up to break the 1000 mph barrier, scheduled to take place in 2017
Location:
The Cricket Pitch, Burpham, Nr. Arundel.
Area:
Sussex

Region:
London & South East
Postcode:
BN18 9RR
Organiser Information:
Contact Name:
Dominic Santana
Contact Address:
Tel: 01903 8884478 Mobile: 07752411728
View Website:
http://www.thebmrc.com
Email Address:
info@thebmrc.com
Standard Admission (£):
Adult £12, Under 15 £5 (Under 5s free) family £30

Admission with classic car (£):
See organiser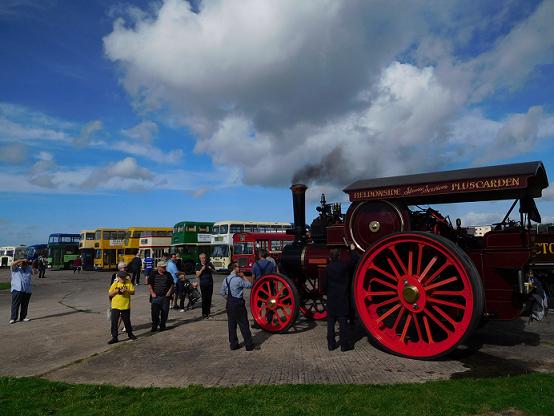 To go back, use 'back button' in browser