Editor's Blog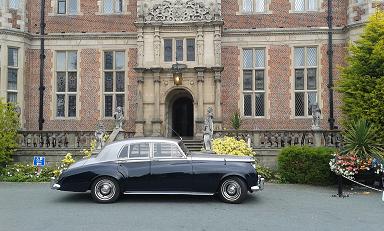 Classic Shows UK lists around 1100 classic, sports, vintage and veteran shows in the UK each year. These range from the biggest shows to a small autojumble. You can search shows by month, make of classic car, or by location - easily!
We are now starting the massive task of loading your 2014 events.....so far we have 810 events listed with their 2014 dates!
Events where we dont have your confirmed 2014 dates are simply moved into 2016.
So if you suddenly find that your event is one of the 400+ listed in 2016 or 2017, you can help us by confirming your 2014 dates by e-mail, as soon as you have them confirmed .
This site is created for car enthusiasts by car enthusiasts!
Over 2,500,000 of you have visited us so far, so we think that we must be doing something right!
We welcome suggestions, comments, complements and even criticism. Please drop us an e-mail to adscan@tiscali.co.uk.