Editor's Blog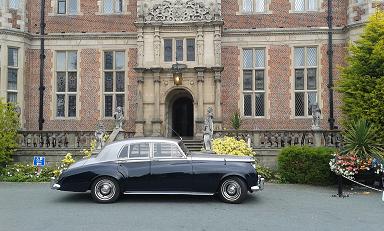 Classic Shows UK lists around 1000 classic, sports, vintage and veteran shows in the UK each year. These range from the biggest shows to a small autojumble. You can search shows by month, make of classic car, or by location - easily!
To all event organisers! Classic Shows UK already has 825 events listed for 2013!
To make it easier to search for events in your area, we have created a new search by Region. For interest, we list the Counties making up each Region below.
North West is Cheshire, Cumberland, Cumbria, Isle of Man, Lancashire, Manchester, Staffordshire, and Westmoreland with 104 shows
North East is Cleveland, Durham, Northumberland, and Yorkshire with 65 shows.
West Midlands is Birmingham, Coventry, Herefordshire, Shropshire, Warwickshire, and Worcestershire with 68 shows
South West is Avon, Cornwall, Devon, Dorset, Gloucestershire, Guernsey, Jersey, Somerset, and Wiltshire with 84 shows.
London & South East is London, Berkshire, Buckinghamshire, Hampshire, Kent, Isle of Wight, Oxfordshire, Middlesex, Surrey, and Sussex with 216 shows.
East is Bedfordshire, Cambridgeshire, Essex, Hertfordshire, Norfolk, and Suffolk with 70 shows
East Midlands is Derbyshire, Leicestershire, Lincolnshire, Northamptonshire, Nottinghamshire, and Rutland with 97 shows.
Scotland has 36 shows.
And Wales has 21 shows.
For Show organisers - many of you still have your 2012 events lists displayed on your web sites - we are now in 2013!
So if you suddenly find that your event is one of the 200 listed in 2015, you can help us by confirming your 2013 dates by e-mail, and update your details when available .
This site is created for car enthusiasts by car enthusiasts!
Over 1,735,000 of you have visited us so far, and in the 2012 Classic season, over 4,000 of you visit our site each DAY!
We welcome suggestions, comments, complements and even criticism. Please drop us an e-mail to adscan@tiscali.co.uk.