All UK Classic and Vintage Car Shows
Its going to be an exciting 2015 for classic shows! The London Classic Show launched on January 8th, which included Le Mans – The Icons' display, and was superb!
The Le Mans cars, from Ferrari, Ford, Porsche, McLaren, Bentley and Jaguar, recalled some epic duels from the famous 24 Hour race, so for a while we leave them illustrated in our picture gallery above for the many of you that visited the show.
Classic Shows UK lists around 1100 classic, sports, vintage and veteran shows in the UK each year, with 700 already listed for 2015! One million of you visited us in 2014. Lets look forward to another great classic year in 2015, and thanks for visiting!
The next few events coming up are:–
Event Name: Wetherby Autojumble & Classic Meet Yorkshire Date: 28/02/2015
Event Description: Return of the Real Autojumble Regular Autojumble & Classic Meet Wetherby Racecourse Jct 46 A1M .
Car Type: All classics Number of Cars Attending:
Times:
Location: Wetherby Racecourse York Road Wetherby Jct46 A1M
Area: Yorkshire Region: North East
Organisation: Giant Jumbles Ltd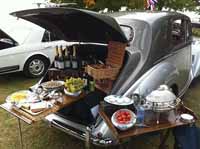 Event Name: Date: 28/02/2015
Event Description: **** Please note that events following this one do not yet have 2015 dates ******
Car Type: Number of Cars Attending:
Times:
Location:
Area: Region:
Organisation: Classic Car Driving

Event Name: MG and Triumph show Date: 01/03/2015
Event Description: Instead of running an MG Show one weekend and a separate Triumph Show a couple of weeks later, Live Promotions will be running both shows together on Sunday March 1, 2015. The new format will benefit traders who supply both marques and to those who sell items such as tools and garage consumables to interact with a much wider audience, with traders gathered in Halls 1 and 2, with the MG and Triumph clubs located together in Hall 3.
Car Type: MG Number of Cars Attending:
Times:09:30am to4pm
Location: NAC Stoneleigh
Area: Warwickshire Region: West Midlands
Organisation: Live Promotions - Events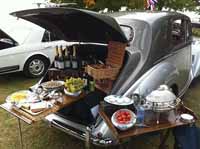 Event Name: Westcountry Mini Scene Somerset Gathering Date: 01/03/2015
Event Description: Somerset meet at Haynes Motor Museum for all Classic Mini & BMW MINI Owners from the Westcountry region.
Car Type: Mini Number of Cars Attending: 50
Times:11:30 - 16:00
Location: Haynes Motor Museum Sparkford Yeovil
Area: Somerset Region: South West
Organisation: WestcountryMiniScene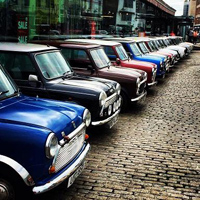 Event Name: VBOA Spring Parts Day & Autojumble Date: 01/03/2015
Event Description: The Vauxhall Bedford Owners Spring Parts Day & Autojumble at the Connexion Exhibition Centre, Ryton-on-Dunsmore.
Car Type: All classics Number of Cars Attending:
Times:
Location: Connexion Exhibition Centre, Ryton, Coventry
Area: Warwickshire Region: West Midlands
Organisation: Vauxhall Bedford owners association