All UK Classic and Vintage Car Shows - "Over a million website visitors per year!"
The July 22nd/23rd weekend is quieter with only 29 events - no Major events - but we highlight Capesthorne in Cheshire, and for something different, Festival of the Unexceptional at Stowe House, Buckingham.
The North West has Kings Bromley. The North East has 60s weekend at North York Moors railway, and EYTCC Udder Road Run .
London+South East has Brooklands Retrojumble, Ripley, Chiltern, Amberley Civil Servants and Vintage Shows, Southern Classics, Winslow, and Ford 100Es at Ace Cafe.
The South West has Devon Riviera and Bristol & Bath Classic Car Run. West Midlands has Classic Nostalgia at Shelsey Walsh.
East has Barlborough Hall, Revs and Rhythms, VSCC Cadwell Park, Cambridgeshire Steam Rally, Nene Valley Railway, Ingatestone, Ashover, and Land Rovers at Kelmarsh.
Scotland has Blast From The Past Aberdeenshire.... Please have a look at the July listing for the other events ...
Car shows & events coming up this week:–
Event Name: War and Peace Revival Start Date: 25 July 2017 End Date: 29 July 2017
Event Description: Hop Farm, Paddock Wood, is the venue for the brand new War and Peace event. Featuring military and vintage civilian re-enactors, living history, battle re-enactments and arena events, vintage entertainment, shopping, funfair and models - itís truly a great family day out.
Car Type: All classics Number of Cars Attending: 3000+Military vehicles
Times:Gates open to Public from 9:00am
Location: Hop Farm, Paddock Wood
Area: Kent Region: London+South East
Organisation: War and Peace revival

Event Name: HSCC Silverstone "Classic" Start Date: 28 July 2017 End Date: 30 July 2017
Event Description: Historic Sports Car "Classic" club racing at Silverstone. Part of the Silverstone classic weekend
Car Type: All Classics Number of Cars Attending:
Times:
Location: Silverstone
Area: Northamptonshire Region: East Midlands
Organisation: Historic Sports car club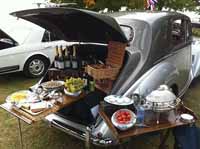 Event Name: SILVERSTONE CLASSIC Start Date: 28 July 2017 End Date: 30 July 2017
Event Description: The packed weekend of the Silverstone Classic provides spectacular historic motor racing on the world famous circuit, free access to the paddocks and grandstands, displays from over 100 car clubs featuring more than 10,000 classic cars over the weekend, plus interactive driving activities and dynamic demonstrations. Thereís plenty of entertainment to enjoy too, with live music from headline acts, air displays, a vintage fun fair, and a shopping village... all included in the ticket price. Itís an event for the whole family.
Car Type: All classics Number of Cars Attending: 4000+
Times:
Location: Silverstone
Area: Northamptonshire Region: East Midlands
Organisation: Silverstone circuit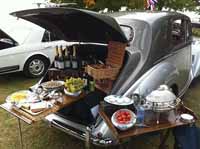 Event Name: Carfest North Start Date: 28 July 2017 End Date: 30 July 2017
Event Description: Activities are packed into CarFest to keep everyone entertained from morning until night! This year weíre launching the first ever CarFest Car-nival Parade. Filled with dancers, steel drums, marching bands and street entertainers. A huge celebration of all things CarFest!
Car Type: All classics Number of Cars Attending:
Times:see web site
Location: Bolesworth Castle in Tattenhall Honiton
Area: Cheshire Region: North West
Organisation: Carfest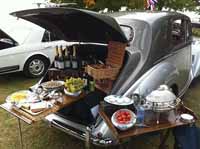 Event Name: Boconnoc Steam Fair Cornwall Start Date: 28 July 2017 End Date: 30 July 2017
Event Description: Boconnoc Steam Fair, held at Boconnoc Estate near Liskeard, Cornwall comprises of a great selection of full size and miniature steam, classic cars, vintage vehicles, tractors & more. Set in the picturesque Boconoc Estate, the location provides a wonderful backdrop for a weekend full of all things classic.
Car Type: All classics Number of Cars Attending:
Times:8AM - Dusk
Location: Boconnoc Estate, Middle Taphouse, Liskeard
Area: Cornwall Region: South West
Organisation: Launceston Steam & Vintage Engine Rally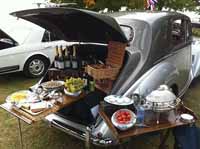 Event Name: Ringmer Steam and Country Show Sussex Start Date: 29 July 2017 End Date: 30 July 2017
Event Description: Ringmer Steam & Country Show, held just outside Ringmer, Nr Lewes, display provides a great weekend out for all the family, young and old alike, with over 700 exhibits from all over the country, from pre-war motorbikes to cycles, classics cars to Land Rovers, steam engines and outside displays. Punch and Judy, face painting, and Army Cadet Kit Kar display team are just some of the attractions for the children, so whether you are 6 or 60 come along to a great day out!
Car Type: All classics Number of Cars Attending: up to 150
Times:10 am to 5pm
Location: Upper Lodge Farm, The Broyle, Nr. Lewes
Area: Sussex Region: London+South East
Organisation: Ringmer Steam and Country Show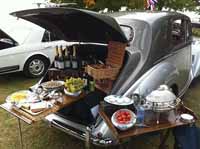 Event Name: Cumbria Steam gathering Start Date: 29 July 2017 End Date: 30 July 2017
Event Description: Steam was raised, machines of all types were polished, pampered and paraded, lawn mowers were raced and the Red Dragon Monster Truck cavorted around its special arena monstering everything in site. In the main arena there were queues for the traction engine driving on both mornings and the Inch Perfect Trials Team gave two shows each day demonstrating their incredible motorcycling skills. Thank you to all of the exhibitors who attended the 2016 Cumbria Steam Gathering, we hope you enjoyed your weekend with us and look forward to doing it all again next year.
Car Type: All classics Number of Cars Attending: 1200+
Times:
Location: Cark Airfield, Flookburgh
Area: Cumbria Region: North West
Organisation: Cumbria Steam & Vintage Vehicle Society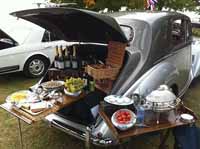 Event Name: Old Buckenham Airshow South Norfolk Start Date: 29 July 2017 End Date: 30 July 2017
Event Description: South Norfolk's popular airshow. Classic cars, military vehicles, live bands, huge funfair plus spectacular flying. Camping available. Promises to be the best airshow yet.
Car Type: All classics Number of Cars Attending: 500
Times:
Location: Old buckenham Airfield
Area: Norfolk Region: East
Organisation: Military Vehicle trust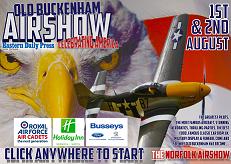 Event Name: Ace cafe Consul, Zephyr & Zodiac Meet Start Date: 29 July 2017 End Date: 29 July 2017
Event Description: Consul, Zephyr & Zodiac Meet at the Ace cafe
Car Type: Ford Number of Cars Attending: max 50 medium sized vehicles
Times:11:00am to 4:00pm
Location: Ace Cafe N Circular road
Area: London Region: London+South East
Organisation: Ace Cafe London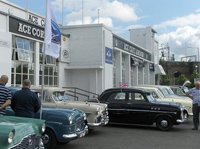 Event Name: Bristol Motor Club - Dick Mayo Castle Combe Start Date: 29 July 2017 End Date: 29 July 2017
Event Description: This is the second of our two annual sprints at Castle Combe Circuit. At three-quarters of a lap of the circuit it is shorter than our Great Western Sprint in March, but the entry fee is lower; and besides, driving anywhere on Castle Combe circuit is still exciting and it still presents a challenge.
Car Type: All classics Number of Cars Attending: 200 on track, 50 display
Times:1000-16:30
Location: The Paddock Castle Combe Circuit
Area: Wiltshire Region: South West
Organisation: Bristol Motor Club