All UK Classic and Vintage Car Shows
NORTH WEST:- August 22/23rd sees the brilliant Tatton Park show. Over the Bank Holiday a choice of HSCC Oulton Park, Stanley Park Blackpool, or Andrew Greenwoods Capesthorne (30th only).
WALES – August 30th has Series One Land Rover Gathering at the Tallylyn Railway and 31st has St.Asaph Car & Motorbike Show.
LONDON / SOUTH EAST – Beaulieu has Simply Classics and sports cars on the 22nd and Supercar Showdown on 23rd. Brooklands Jaguar day is also 23rd. Wings & Wheels is at Dunsfold Park over the 29th and 30th.
NORTH EAST – August 30th has the MG Car Club Dales Run and on the same day Mark Woodward's Ripon Autumn Classic
WEST MIDLANDS The new Drive & Dine - Truck Fest at Coombe Abbey is on the 23rd August 2015.
SOUTH WEST – Morval Cornwall vintage steam rally from 29 August 2015 and 31 August 2015.
EAST / EAST MIDLANDS has Knebworth Classic Motor Show on 30th and 31st and Andrew Greenwoods Nottinghamshire Classic event at Thoresby on 31st
SCOTLAND has Linlithgow Classic Car Day on the 30th and looking into September 4-6th, the wonderful St James event at Holyrood Edinburgh.
Please note – Classicshowsuk lists all Uk car shows but we don't organise them. Most of our show listings have a link to the organisers web site – please check the organisers web site for last minute changes before you travel to a show
The next few events coming up are:–
Event Name: Mdina Grand Prix Classic Car Event Malta Date: 10 October 2015
Event Description: As late summer beckons the arrival of early autumn, the Mdina street circuit, set in the idyllic countryside beneath the imposing bastions of the Old Capital City, will be host, for the fifth consecutive year, the Mdina Grand Prix, promising a magical weekend of classic car racing on the island A variety of cultural and other activities will also be organised for the participants and their guests during the days preceding the races which will include guided tours of Valletta, Mdina and the Three Cities and also a tour of the sister Island of Gozo.
Car Type: All classics Number of Cars Attending: 100s
Times:see above
Location: Mdina
Area: Malta Region: Malta
Organisation: Mdina Grand Prix Malta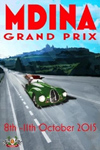 Event Name: Tregrehan Speed Hillclimb Cornwall Date: 10 October 2015
Event Description: Speed Hillclimb at Tregrehan, near St Austell, Cornwall. We are starting an academy for new drivers, or older drivers who wish to start again, with help on all aspects of speed hill climbing. Help will include advice on car preparation, fireproof clothing and applications for competition licence.
Car Type: All classics Number of Cars Attending: Hopefully 60 odd entries.
Times:From 9.30 am onwards
Location: Tregrehan Speed Hillclimb near St. Austell
Area: Cornwall Region: South West
Organisation: Truro & District Motor Club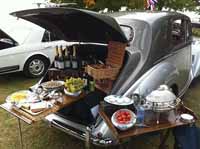 Event Name: HERO Throckmorton challenge Date: 10 October 2015
Event Description: The Throckmorton Challenge is now in its sixth consecutive year, the event has a unique concept which has proven massively succesful in this time. Based on the old RAF Pershore, home of the Vulcan Bomber, a mixture of driving tests and straightforward regularities are designed to appeal to both novice and seasoned competitors alike.
Car Type: All classics Number of Cars Attending:
Times:
Location: Pershore RAF base
Area: Worcestershire Region: West Midlands
Organisation: HERO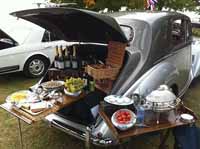 Event Name: AMOC Silverstone National Circuit race day Date: 10 October 2015
Event Description: Race meeting Silverstone National Circuit
Car Type: Aston Martin Number of Cars Attending:
Times:7:30 am for all day
Location: Silverstone
Area: Northamptonshire Region: East Midlands
Organisation: Aston Martin Owners Club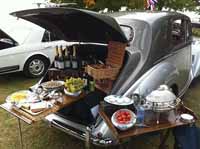 Event Name: Malvern classic show and autojumbles Date: 11 October 2015
Event Description: Andrew Greenwoods 25th Malvern Autumn Classic Car- Show & A/J. Severn Hall & Outside, Three Counties Showground, Malvern, Worcs
Car Type: Al classics Number of Cars Attending:
Times:10am – 4pm
Location: Avon and Wye halls Three Counties
Area: Worcestershire Region: West Midlands
Organisation: Andrew Greenwood