All UK Classic and Vintage Car Shows
Its that time of year again, and Classic Shows UK is rolling over into 2017. Already we have 450 shows listed in 2017 ...!
The New Classic year has two February shows in London - the Olympia Historic Automobile Fair & Auction starting 17th Feb, and The London Classic Car Show at ExCel the next weekend. Lots to look forward to !
The next few events coming up are:–
Event Name: Monte Carlo Historique from Glasgow Date: 25 January 2017
Event Description: Paisley Abbey will once more be the magnificent backdrop for the Start of the Rallye Monte Carlo Historique. The first car will leave the Start Ramp at 6.00pm on 25 January 2017. The firework display will be replaced by an equally stunning display of classic rally cars from the 1930's to the 1980's. As well as the rally cars there will be entertainment and street food which will all go to make the Paisley Abbey Start something really special.
Car Type: All classics Number of Cars Attending:
Times:from 6pm
Location: Paisley Abbey nr Glasgow
Area: Scotland Region: Scotland
Organisation: Caledonian Classic+Historic Motor Sport Club Ltd.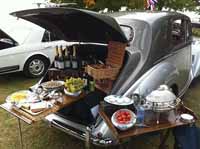 Event Name: Mini Fair at Bingley Hall Date: 29 January 2017
Event Description: Stafford County Showground (Bingley Hall) is the British Mini Clubs national indoor event & is the UK's leading indoor Mini show. 2015 was MASSIVE but Mini Fair 2017 is looking to be even BIGGER and be the British Mini Club's biggest indoor show to date.
Car Type: mini Number of Cars Attending:
Times:
Location: Bingley Hall Stafford County Showground
Area: Staffordshire Region: North West
Organisation: British mini Club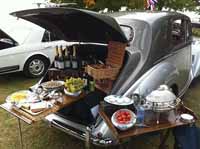 Event Name: Newark Autojumble Date: 29 January 2017
Event Description: A great day out for any car or motorcycle enthusiast, the 'Normous Newark Autojumble offers a vast array of parts, restoration services and related products for a variety of vehicles on ten separate Sundays throughout the year. Each 'Normous Newark Autojumble sees Newark Showground filled with hundreds of inside and outside trade plots, as well as a classic car and bike display area. On site catering units are available as well as an inside cafeteria. Run by a friendly and experienced team of event staff from Mortons Media, each 'Normous Newark Autojumble attracts a large number of visitors from across the UK in search of the great finds and bargains on offer. If youre after a certain part, piece or tool for a motoring project, then the 'Normous Newark Autojumble is where you will find it.
Car Type: Number of Cars Attending:
Times:6am stallholders, 8am earlbird customers
Location: Newark and Notts Showground
Area: Nottinghamshire Region: East Midlands
Organisation: Mortons Media Group Ltd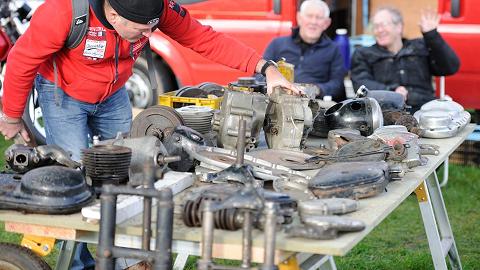 Event Name: VSCC new year driving tests Brooklands Date: 29 January 2017
Event Description: The home of British Motorsport and Aviation once again welcomes the VSCC and their New Year Driving Tests.
Car Type: All classics Number of Cars Attending:
Times:
Location: Brooklands
Area: Surrey Region: London+South East
Organisation: Vintage Sports Car club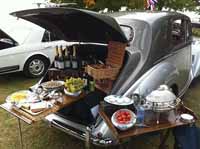 Event Name: Date: 01 February 2017
Event Description: **** Please note that events following this one do not yet have 2017 dates ******
Car Type: Number of Cars Attending:
Times:
Location:
Area: Region:
Organisation: Classic Car Driving