All UK Classic and Vintage Car Shows - "Over a million website visitors per year!"
The fourth September weekend (23rd+24th) has 26 events. There are no major events, but we highlight the Footman James Pistons & Props Classic at Sywell Aerodrome Northamptonshire.
London+South East has Southern Classics at Tangmere, Headcom aerodrome, and Amberley vintage bus.
West Midlands has the HERO challenge, Porsche and MX5 Nationals. North West has Aston Martins at Curborough, Standard Triumphs at Manchester, High Legh Cheshire Festival Of Transport, and Worden Park Lancashire.
The South West has the Inaugural Pegasus Charity Run in Bristol, Cheese and Grain Somerset, Berkeley VW Show, Axbridge Somerset, and Tamar Autojumble.
East has Warren Classic & Supercar Show Essex, Newark Autojumble, Hinkley, Kettering Steam, and HSCC Snetterton. MGs have the Goodnight Sweetheart Run in Derbyshire.
Scotland has 200 cars at the new Rotary Classic at Hopetoun nr Edinburgh, Grampian Museum Autojumble, and Veteran cars in Perthshire. Please have a look at the September listing for other events ...
Car shows & events coming up this week:–
Event Name: Merlin Tour of The Dordogne Start Date: 11 September 2017 End Date: 23 September 2017
Event Description: Holiday Tour The Dordogne & Charente Maritime
Car Type: All classics Number of Cars Attending:
Times:
Location: Various Hotels
Area: France Region: France
Organisation: Merlin Events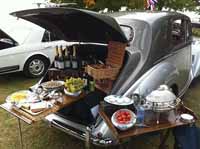 Event Name: Highland 3 Day with Lancs motor club Start Date: 21 September 2017 End Date: 24 September 2017
Event Description: This Touring Assembly stretches to four days if you take part in the pre event run to get to the official start. Each day is an event it itself as the run takes in the best the Scotland has to offer.
Car Type: All classics Number of Cars Attending: 70+
Times:.
Location: Scottish Highlands
Area: Scotland Region: Scotland
Organisation: Lancashire Automobile Club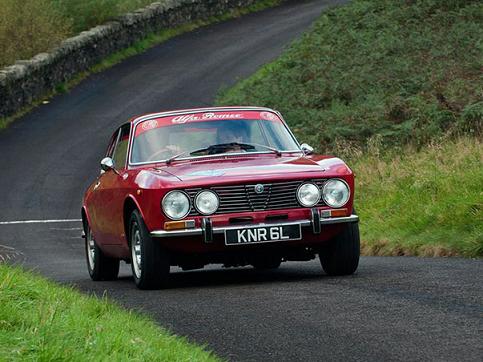 Event Name: Kettering Vintage Rally & Steam Fayre Start Date: 23 September 2017 End Date: 24 September 2017
Event Description: Held at Cranford Near Kettering Northamptonshire. 2 show rings, vintage fair plus carriage driving and arena events - see web site
Car Type: All classics Number of Cars Attending: 380 in 2016
Times:
Location: Cranford Near Kettering
Area: Northamptonshire Region: East Midlands
Organisation: Kettering Vintage Rally & Steam Fayre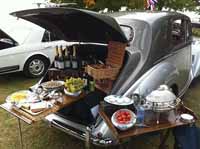 Event Name: High Legh Cheshire Festival Of Transport Start Date: 23 September 2017 End Date: 24 September 2017
Event Description: In conjunction with The Historic Car Register and Knutsford and District Motor Club - A festival of classic cars, bikes, trucks and other vehicles of interest held at the Garden Centre all weekend. Admission free. Donations collected in aid of North West Air Ambulance.
Car Type: All classics Number of Cars Attending: up to 100 each day
Times:11am to 4pm
Location: High Legh Garden Centre, High Legh, Knutsford
Area: Cheshire Region: North West
Organisation: High Legh Garden Centre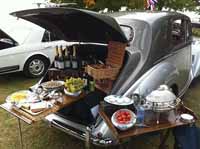 Event Name: Westenhanger Car Show Kent Start Date: 23 September 2017 End Date: 24 September 2017
Event Description: My first thoughts were to do a bike ride, a run, something that any teenager could do. Then in 2015 I became a show organiser for the Folkestone and Ashford Military Show. After a very successful year which I thoroughly enjoyed organising, I have decided to do something my Father would be proud of and would have enjoyed himself, so I decided to hold a car show and donations will be made to the Pulmonary Fibrosis trust.
Car Type: All classics Number of Cars Attending: 300+
Times:10:00 to 16:00
Location: Westenhanger Castle, Stone street, Hythe
Area: Kent Region: London+South East
Organisation: Westenhanger Car Show

Event Name: Footman James Sywell Classic: Pistons & Props Start Date: 23 September 2017 End Date: 24 September 2017
Event Description: Join us for this year's Footman James Sywell Classic: Pistons and Props motoring festival, combining historic racers, hot rods and motorbikes with classic planes and vintage music to create a fantastic two-day event, celebrating classic motoring on the ground and in the air. Watch amazing live action on the transformed 'Racing Runway' and 'Sprint Strip' with iconic Formula 1 cars, Group B Rally cars, Hot Rods, Dragsters and Motorcycles all in action throughout the weekend. Up in the skies; expect to see a variety of breath taking aerial displays & acrobatics from a variety of display teams. Live Music will be played throughout the weekend with a superb line of bands performing in the Footman James sponsored Scarf & Goggles bar. With a vintage fun fair and shopping village, make a weekend of it as camping packages are available. It's a great weekend for all the family.
Car Type: All classics Number of Cars Attending: Over 70 classic car clubs attending
Times:10:00am-17:30pm
Location: Sywell Aerodrome, Hall Farm
Area: northamptonshire Region: East Midlands
Organisation: Live Promotions - Events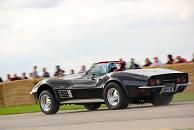 Event Name: HSCC Snetterton Three hours Start Date: 23 September 2017 End Date: 23 September 2017
Event Description: HSCC Championship Race Meeting new 300 circuit (Autosport Three Hours)
Car Type: All classics Number of Cars Attending:
Times:
Location: Snetterton 10 miles NE of Thetford on A11
Area: Norfolk Region: East
Organisation: Historic Sports car club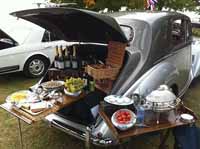 Event Name: HERO challenge Start Date: 23 September 2017 End Date: 23 September 2017
Event Description: Now re-named as the HERO Challenge, the 2017 event will be based around the famous airfield near Bicester, Oxfordshire - but may include new and exciting venues building on the feedback received after last year's event. The Clubman category is ideal for those looking to step up from touring type events, newcomers to the sport or simply those who prefer tulip style navigation. The National B section is aimed at the more seasoned competitor or those who prefer traditional navigation methods.
Car Type: All classics Number of Cars Attending:
Times:
Location: Pershore RAF base
Area: Worcestershire Region: West Midlands
Organisation: HERO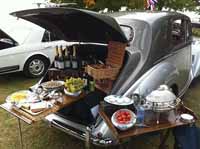 Event Name: Porsche Club GB National Event Start Date: 23 September 2017 End Date: 23 September 2017
Event Description: The beautiful grounds of Ragley Hall will play host to the 2017 Porsche Club Concours d'Elégance. This will be a relaxed event with relatively little commercial influence and members shouldn't expect the same kind of activities on offer at Silverstone Classic. Instead, the Ragley gathering will be a chance to celebrate beautiful Porsches in stunning surroundings. There will be a Club marquee with hospitality and ample parking for Club members.
Car Type: Porsche Number of Cars Attending:
Times:
Location: Ragley Hall Hall
Area: Warwickshire Region: West Midlands
Organisation: Porsche club GB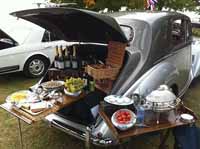 Event Name: Grampian Museum Autojumble and vehicle sale Start Date: 24 September 2017 End Date: 24 September 2017
Event Description: One of Scotland's largest autojumbles. Over 60 stallholders selling everything associated with land travel and transport.
Car Type: All classics Number of Cars Attending:
Times:10am – 6pm
Location: Grampian Transport Museum, Alford, Aberdeenshire
Area: Scotland Region: Scotland
Organisation: Grampian Transport Museum