All UK Classic and Vintage Car Shows - "Over a million website visitors per year!"
The 12-13th May is one busy weekend with 38 shows listed!!!! One Major event - the Superb Monaco Grand Prix Historique!.
The North West has Ashley Hall Traction Engine Rally, Astley Park Lancashire, Cheshire Candles Charity Run from Wrexham, and Alvis at Kendal. The North East has two MG oranised events - the North of England show at Durham, MGCC East Yorkshire Woldsway All classics. and East Yorkshire at Burton Agnes Hall.
London has Rolls-Royce at Brooklands, Motors by the Moat at Leeds Castle, Ace cafe has BMWs. Classics are at Villa Scalabrini, Basingstoke, Wallingford Oxfordshire, Bluebell Railway, Shepperton, minis at Amberley, and Faversham. Triumphs are camping on Leatherhead.
South West has Cadillacs & 'Copters in Weston-super-Mare, the Mendip Tour, Killerton House, Lulworth Castle, Bude Motor Club, VSCC Wiscombe Park Hill climb, and Swedish day. .
The East has Stody Lodge Gardens in Norfolk, Glossop, Shirebrook, Tally Ho Classic Run, HERO Summer Trial, and Rover P4s at Crich.
Scotland has the Stirling show. Wales sees Iron Curtain Vehicles at Llangollen, and the Plains Rally from Cheshire.
Car shows & events coming up this week:–
Event Name: Chipping Steam Fair nr Preston Start Date: 26 May 2018 End Date: 28 May 2018
Event Description: At the Green Lane Show Ground, Chipping, Preston, Lancs.
Car Type: All classics Number of Cars Attending: Over 10,000 visitors and upward of 450 exhibitors
Times:
Location: Green Lane Chipping, Preston
Area: Lancashire Region: North West
Organisation: Chipping Steam Fair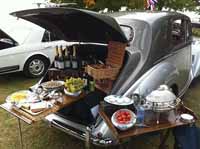 Event Name: Ace cafe All American Cruise Meets Start Date: 26 May 2018 End Date: 26 May 2018
Event Description: Ace cafe All American Cruise-In + Pick up party
Car Type: American Number of Cars Attending: max 50 medium sized vehicles
Times:4pm - 8pm
Location: Ace cafe
Area: London Region: London+South East
Organisation: Ace Cafe London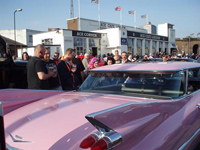 Event Name: Weaver Wander Cheshire Start Date: 26 May 2018 End Date: 26 May 2018
Event Description: The 2018 Weaver Wander will take place on Saturday, 26th May 2018 and our current plans are to arrange for entrants to register at Reaseheath College, Nantwich from 08.00hrs. with the start again taking place in the centre of Nantwich at 09.15hrs.
Car Type: All classics Number of Cars Attending: 150
Times:8:30 to 6 p.m.
Location: Resheath College then the square Nantwich
Area: Cheshire Region: North West
Organisation: Rotary Club of Crewe & Nantwich Weaver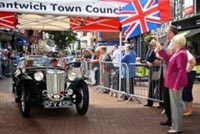 Event Name: Rover P6 Club/RSR Northern Rally Sunderland Start Date: 26 May 2018 End Date: 27 May 2018
Event Description: Rover P6 Club/RSR Northern Rally 2018, Ryhope, Sunderland, Saturday 26th – Sunday 27th May 2018: Rover P6 Club/RSR Northern Rally 2018: There will be a road run on the Saturday and show on the Sunday at Ryhope Engines Museum, Waterworks Road, Ryhope, Sunderland.
Car Type: Rover Number of Cars Attending:
Times:See web site
Location: Ryhope Engines Museum, Waterworks Road, Ryhope
Area: Durham Region: North East
Organisation: Rover Sports Register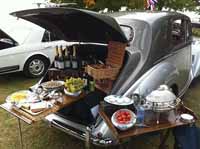 Event Name: National Hot Rod and Custom Car Show Start Date: 26 May 2018 End Date: 27 May 2018
Event Description: Full-on Car Show, for Hot Rods, Custom Cars American, retro and classics, Live Bands, Indoor best of Britain showPavillion, Music, Entertainment, Camping, Funfair, Live Action Arena & More.
Car Type: All classics Number of Cars Attending: 300 -400
Times: 9-30am till 5 -00 pm
Location: Peterborough showground orton southgate
Area: cambridgeshire Region: East
Organisation: No Limits Events and Promotions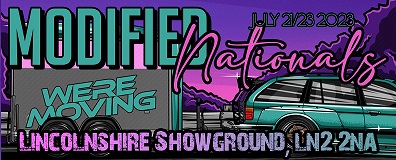 Event Name: Liverpool Motor Club Track Day Start Date: 26 May 2018 End Date: 26 May 2018
Event Description: This is the first of just two track days for cars at Aintree for 2018, so don't miss your chance to drive this historic Circuit, where Stirling Moss secured his first ever Grand Prix win! The Aintree Circuit is located 6miles (10Km) North East of Liverpool City Centre, close to the M57 and M58 Motorways
Car Type: All classics Number of Cars Attending:
Times:10am to at least 4.30pm
Location: Aintree
Area: Lancashire Region: North West
Organisation: Liverpool Motor Club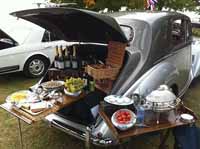 Event Name: Smallwood Vintage Rally & Family Show Start Date: 26 May 2018 End Date: 28 May 2018
Event Description: A family, friendly fun weekend; Featuring MONSTER TRUCKS in the arena on Sunday on Monday! Big Pete & the Grim Reaper are on a crushing extravaganza…come and see these Monster vehicles up close & personal! Plus; Steam engines large and small, Commercials, Military vehicles, Land Rovers, Cars and Motorbikes…
Car Type: All classics Number of Cars Attending: 200+
Times:9am to 5pm
Location: A50 Newcastle Road, Smallwood, Nr. Sandbach
Area: Cheshire Region: North West
Organisation: smallwood vintage steam rally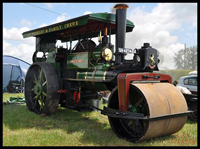 Event Name: East Lancs Railway 1940s weekend Start Date: 26 May 2018 End Date: 28 May 2018
Event Description: Put on your glad rags and journey with us back to the glamorous 1940s. This award-winning event is back at the East Lancashire Railway with more entertainment and activities than ever before, including battle scenarios and 1940s singers and musicians.
Car Type: All classics Number of Cars Attending: .
Times:10.00 - 23.30
Location: East Lancashire Railway
Area: Lancashire Region: North West
Organisation: East Lancashire Railway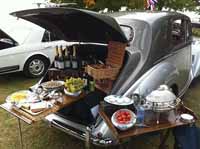 Event Name: Minis On The Prom Ceredigion Start Date: 26 May 2018 End Date: 28 May 2018
Event Description: 13th Annual Minis on the Prom - Aberaeron Wales. You can choose to make this an all weekend event as many do. Travel up in convoy from Cardiff Gate B and Q on Saturday 28th leaving at 9:30. or just join us on the Sunday, on Aberaeron's fantastic Harbourside for the main event including show and shine, charity raffle, club events, and much more.
Car Type: mini Number of Cars Attending: 50 - 150
Times:9.30am til 5pm
Location: Aberaeron Harbourside Sunday 9:30 - 5pm
Area: Wales Region: Wales
Organisation: Newport Mini Owners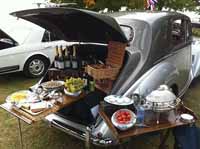 Event Name: Deal Classic Motor Show Kent Start Date: 26 May 2018 End Date: 26 May 2018
Event Description: Situated in the idyllic setting over Walmer Green, Deal, over looking the English Channel. On display will be over 800 classic vehicles, from 1900 to the modern day. The Classic Music Show on two stages, Retro Market, children's entertainers and rides, Real Ale Bar and lots more. The event is supporting the RNLI Walmer Lifeboat
Car Type: All classics Number of Cars Attending: 800
Times:10am - 4.30pm
Location: The Strand, Walmer, Deal
Area: Kent Region: London+South East
Organisation: classic music and motors Classic Music & Motors