Search All UK Classic and Vintage Car Shows and Events- "Over a million website visitors per year!"
IMPORTANT UPDATE:-
Classic Shows UK welcomes the UK classic car community to 2020! We now have now passed the 500 events listed with your 2020 dates - which leaves 700+ events still to update into 2020! Thanks to all of you who have already sent us your 2020 show information!
2020 shows not confirmed to us are listed with a default date in 2022. Please avoid this by confirming your 2020 dates and details to us when available, by either e-mail or our on-line form.
Car shows & events coming up this week:–
Monte Carlo Historique from Glasgow via Banbury
Date: 29 January 2020 End Date: 01 February 2020
Event Description: The world-famous event will see dozens of classic vehicles flagged off from George Square in the heart of Glasgow. The cars will set off through the streets of Glasgow on Wednesday, 29 January, as they begin their 1,500 mile dash to Monaco, in the South of France via an overnight in Harrogate. On the 30th, the cars will leave the Majestic Hotel, Harrogate at around 7.30am and drive to Banbury for 11am. They close the streets in the centre of Banbury and have a classic car show around the town. There is a ramp and the cars will leave from 1.30pm.
Car Type: All classics
Number of Cars Attending:
Times:Glasgow from 7pm Banbury midday next day
Location: George Square Glasgow
Area: Scotland Region: Scotland
Organisation: Monte Start Committee Scotland
Monte Carlo Rally visiting Banbury
Date: 30 January 2020 End Date: 30 January 2020
Event Description: On Thursday 30th January we will once again be welcoming the world famous Monte-Carlo Historique Rallye to Banbury. The 17 vehicles that started the UK leg of the rally the previous evening in Glasgow will arrive in Banbury for an official passage control before they head off on the remainder of the gruelling 1300 mile endurance race to the South of France. There will also be a static display in the town with up to 150 vehicles ranging from classics, vintage and modern supercars from local race teams and enthusiasts alike. The event, which coincides with Banbury Market, has been extremely well attended over the past two years, which enables the town another opportunity to give the rally participants a warm Banbury welcome and send off.
Car Type: All classics
Number of Cars Attending: 150 static + 17 Montes
Times:10am-3pm Monte Cars leaving from 1.30pm.
Location: Banbury Town Centre
Area: Oxfordshire Region: London+South East
Organisation: Monte Carlo Banbury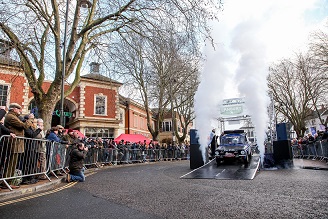 VSCC Measham Rally
Date: 01 February 2020 End Date: 02 February 2020
Event Description: VSCC are delighted to bring you a very special Measham Rally, based at Bruntingthorpe proving grounds, Lutterwoth, Leicestershire
Car Type: Vintage cars
Number of Cars Attending: 80
Times:
Location: Bruntingthorpe proving grounds, Lutterwoth
Area: Leicestershire Region: East Midlands
Organisation: Vintage Sports Car club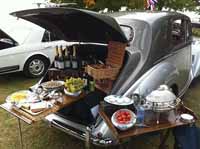 Lakeland Classic Drive and Ride-In Day
Date: 01 February 2020 End Date: 01 February 2020
Event Description: Join lots of proud classic vehicle owners as they bring their private vehicles to display at the museum. Bring your own classic vehicle
Car Type: All classics
Number of Cars Attending: 100 -150 cars and motorcycles throughout the day
Times:10..00 - 16.00
Location: Lakeland Museum
Area: Cumbria Region: North West
Organisation: Lakeland Motor Museum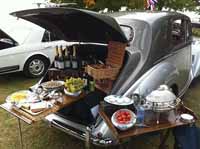 Date: 01 February 2020 End Date: 01 February 2020
Event Description: **** Please note that events following this one do not yet have 2020 dates ******
Car Type:
Number of Cars Attending:
Times:
Location:
Area: Region:
Organisation: Classic Car Driving
Ace Cafe classic mini meet
Date: 06 February 2020 End Date: 06 February 2020
Event Description: The monthly Mod n' Mini Night (is all classic Minis) - 1st Thursday of the month at the Ace cafe
Car Type: mini
Number of Cars Attending: max 50 medium sized vehicles
Times:18:00 to 23:00pm
Location: Ace cafe north Circular Rd
Area: London Region: London+South East
Organisation: Ace Cafe London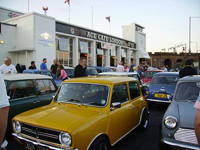 Footman James Great Western Classic Car Show
Date: 08 February 2020 End Date: 09 February 2020
Event Description: Attracting thousands of classic vehicle enthusiasts on their journey to restoration completion, the halls of the Royal Bath & West Showground are filled to the rafters with specialist traders, parts suppliers and jumble stands offering missing pieces of restoration and maintenance puzzles at bargain prices.
Car Type: All classics
Number of Cars Attending: .
Times:Sat 9.30am-4pm | Sun 9.30am-4pm
Location: The Royal Bath & West Showground, Shepton Mallet,
Area: Somerset Region: South West
Organisation: Bristol Classic Car Show Ltd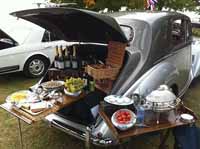 MG and Triumph Spares Day Stoneleigh
Date: 09 February 2020 End Date: 09 February 2020
Event Description: Fans of Britains two most beloved sportscar marques have much to look forward to ahead of the International MG and Triumph Spares Day at Stoneleigh Park, Coventry, Warwickshire. More than twenty MG & Triumph car clubs will be exhibiting at the event meaning whatever your preference, you'll likely to find it represented at the show. Owners and experts will be on hand to offer advice and answer any questions you may have.
Car Type: MG
Number of Cars Attending:
Times:09:00am to 4pm
Location: NAC Stoneleigh
Area: Warwickshire Region: West Midlands
Organisation: Live Promotions - Events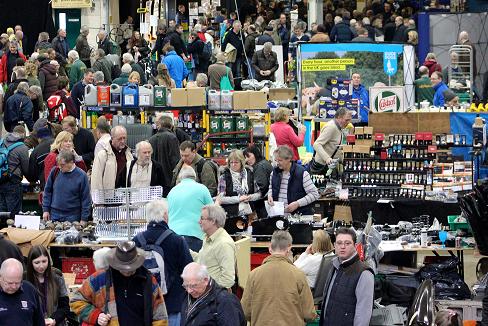 Ace Cafe Classic car night
Date: 11 February 2020 End Date: 11 February 2020
Event Description: Classic Car Night + Lotus 7 + Midget & Sprite Club 6pm
Car Type: All classics
Number of Cars Attending: max 50 medium sized vehicles
Times:18:00 to 23:00pm
Location: Ace cafe north Circular Rd
Area: London Region: London+South East
Organisation: Ace Cafe London
Woldinghamring classic Surrey
Date: 15 February 2020 End Date: 15 February 2020
Event Description: A free gathering for all pre-1990 classic cars takes place every third Saturday of every month throughout the year at Botley Hill Farmhouse, an early 16th century country inn on Limpsfield Road, Warlingham, Surrey. This is 3 miles south of Warlingham on the B269. The event is a static gathering in the midst of some some wonderful driving roads though the scenic North Downs including the famous Woldinghamring.
Car Type: All classics
Number of Cars Attending: 100+
Times:from 9am to noon
Location: Botley Hill Farmhouse, Limpsfield Road, Warlingham
Area: Surrey Region: London+South East
Organisation: Wöldinghamring classic