Search All UK Classic and Vintage Car Shows and Events- "Over a million website visitors per year!"
Classic Shows UK already has 600 shows listed for 2019, with most Major Events confirmed! Only 550 shows to go! - so please confirm your dates to us when you have them!
If your 2019 date isnt confirmed, your show has a default date in 2020, until we can confirm your 2019 details. Please send 2019 dates and details to us - see Editors blog for how to do this.
Car shows & events coming up this week:–
Great Dorset Steam fair
Date: 22 August 2019 End Date: 26 August 2019
Event Description: The Great Dorset Steam fair is one of the Country leading steam traction events but still has a significant Classic car presence. One of the highlights of The Great Dorset Steam Fair is the old time steam Funfair. Annually, over 60 Showman's Engines with their gleaming, twisted, brass appear generating the light and power for the old roundabouts and swing-boats.
Car Type: All classics
Number of Cars Attending: 100+
Times:
Location: South Down Farm, Tarrant Hinton nr Blandford camp.
Area: Dorset Region: South West
Organisation: Great Dorset Steam fair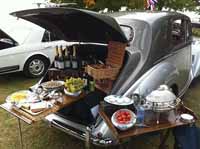 Great North Road Vehicle Gathering Lincolnshire
Date: 22 August 2019 End Date: 22 August 2019
Event Description: ***Revised date due to waterlogged field*** Great North Road Vintage and Classic Vehicle Gathering Summer evening gathering for enthusiasts of vintage and classic vehicles. Lovely stone built village pub. Beer garden. Covered patio area. Real ales and other drinks to suit every taste. Scenic location. Outdoor catering with freshly cooked home produced food. Very friendly party atmosphere. ARRIVE AND LEAVE AS YOU WISH.
Car Type: All classics
Number of Cars Attending: 120
Times:Evening
Location: Five Horseshoes Barholm Nr Stamford
Area: Lincolnshire Region: East
Organisation: Great North Road Vintage and Classic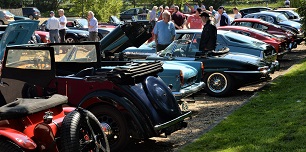 Carfest South Hampshire
Date: 23 August 2019 End Date: 25 August 2019
Event Description: Laverstoke Park Farm, Hampshire. Jody Scheckter started this organic/biodynamic farm in Hampshire
Car Type: All classics
Number of Cars Attending:
Times:See organiser
Location: Laverstoke Park Farm Overton
Area: Hampshire Region: London+South East
Organisation: Carfest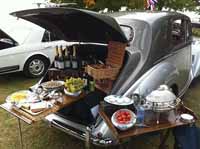 Ripon 4x4 & Vintage Spares Day and Classic show
Date: 24 August 2019 End Date: 25 August 2019
Event Description: Ripon Racecourse, North Yorkshire, Autumn Ripon 4x4 & Vintage Spares Day on the Saturday and on Sunday, the Autumn Ripon Classic Car & Bike Show
Car Type: All classics
Number of Cars Attending:
Times:10am – 4pm.
Location: Ripon Racecourse, Ripon
Area: Yorkshire Region: North East
Organisation: Mark Woodward classic Events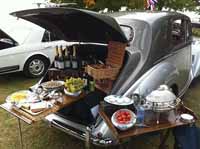 Pilsley Village Fete +Classic Vehicle Show Derbys
Date: 24 August 2019 End Date: 24 August 2019
Event Description: Traditional village fete with classic vehicle show. All types of vehicles welcome. Cars, Bikes, Tractors, Stationary engines and commercial vehicles.
Car Type: All classics
Number of Cars Attending: 50+
Times:11:00 till 17:00
Location: Pilsley Miners Welfare Pilsley Chesterfield
Area: Derbyshire Region: East Midlands
Organisation: Pilsley Village Fete Group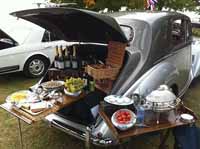 VSCC Brands Hatch
Date: 24 August 2019 End Date: 24 August 2019
Event Description: VSCC Formula Vintage - Round 5 - Brands Hatch
Car Type:
Number of Cars Attending:
Times:
Location: Brands Hatch West Kingsdown, Longfield
Area: Kent Region: London+South East
Organisation: Vintage Sports Car club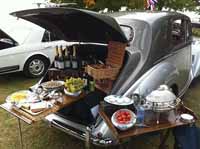 Gloucester Goes Retro
Date: 24 August 2019 End Date: 24 August 2019
Event Description: This much loved award winning event takes place right in the heart of the City of Gloucester close to its Historic buildings including its famous Cathedral & gardens (of Harry Potter fame) The Docks , Quays , with Shops & restaurants nearby. Each Street is themed with different reflections of the time with Re enactors Businesses Celebrities & The Civic Party all in support. Kings Square is turned into a Dance & Music arena with Fashion Food & Fun being the order of the day. There are Prizes for the best cars in each era including best dressed. In addition there will be a special Celebrity Reunion & walkabout of five original cast members of the famous sit com " Allo Allo " Herr Flick , Helga , Gruber , Officer Crabtree ,& Yvette The newly preserved steam locomotive Clun Castle will be entering Gloucester Station pulling the" Gloucester Retro Express" into the City to add further interest to this unique event together with a vintage pleasure steamer making its way into the Docks.
Car Type: All classics
Number of Cars Attending: Lots
Times:10am--5pm
Location: Central Gloucester
Area: Gloucestershire Region: South West
Organisation: Gloucester City Council
Cheshire Game and Country Show:
Date: 24 August 2019 End Date: 26 August 2019
Event Description: Vintage and Steam If you enjoy vintage and steam vehicles and machinery you will certainly not go away disappointed. We have an entire field given over to these vintage and steam cheshire game and country fairmagnificent vehicles: Vintage tractors, Vintage lorries, Military vehicles, Motorcycles, Steam engines Vintage cars American cars, Stationary engines. These are all accompanied by their very knowledgeable and enthusiastic owners, so come and enjoy!
Car Type: All classics
Number of Cars Attending:
Times:
Location: Flittogate Lane, Knutsford
Area: Cheshire Region: North West
Organisation: Living Heritage Craft Shows Ltd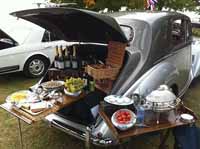 Egham Surrey Royal Show
Date: 24 August 2019 End Date: 25 August 2019
Event Description: Visitors can enjoy the finest of competitive floral arrangements, and buy a special basket of flowers to take home. Other traditional favorites include the Punch and Judy shows in their own tent, the giant horticulture marquee, the Kids' Tent with entertainment for the children, auto jumble stand, children's' rides, a bar and food choices in the community marquee, where visitors can watch the attractions in the main arena. Visitors are also invited to take part in judging the variety of different competitions varying from cake decorating to best classic motorbike. There is also a Crafts marquee, and a model tent together with the ever-popular steam and traction engines, and the vintage and classic car display. The vehicles parade around the main arena on both afternoons.
Car Type: All classics
Number of Cars Attending:
Times:
Location: Caddey's Field in Whitehall Lane, Egham
Area: Surrey Region: London+South East
Organisation: Egham Royal Show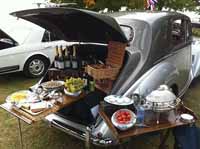 Vintage Speed Trials Grimsthorpe Lincs
Date: 24 August 2019 End Date: 24 August 2019
Event Description: A vintage speed trial for pre-1939 vehicles and motorcycles taking place in the grounds of Grimsthorpe Castle, near Bourne, Lincolnshire. The course is a 1/2 mile track, taking in a tricky double bend and a long, though shallow, incline. There is also a classic car display area with superb views of the track.
Car Type: All classics
Number of Cars Attending: 100 competitors/150 classic cars
Times:9am-6pm
Location: Grimsthorpe Castle Bourne
Area: East Midlands Region: East
Organisation: Vintage Speed Trials