Search All UK Classic and Vintage Car Shows and Events- "Over a million website visitors per year!"
IMPORTANT UPDATE:-
Classic Shows UK has now rolled over into 2020!
So far we have 420 events listed with your 2020 dates - which leaves 800+ events still to update into 2020! Thanks to all of you who have already sent us your 2020 show information!
2020 shows not confirmed to us are listed with a default date in 2022. Please avoid this by confirming your 2020 dates and details to us when available, by either e-mail or our on-line form.
Car shows & events coming up this week:–
Surrey Oaks Breakfast Club
Date: 15 December 2019 End Date: 15 December 2019
Event Description: Pre-1990 classic car and bike owners are warmly welcomed to our Breakfast Club - a social rendezvous for owners of classic cars and motorcycles manufactured prior to 1990 with exclusive parking and breakfast ranging from bacon rolls to our epic one-pan full English. Our locally sourced coffee is a renowned speciality! It's an informal affair attracting an eclectic mix of vehicles from Surrey and Sussex taking place on the 3rd Sunday monthly. If you do attend, please respect our neighbours and leave quietly."
Car Type: All classics
Number of Cars Attending: 40+
Times:08:30 - 11:30
Location: Surrey Oaks Pub, Parkgate Road, Newdigate
Area: Surrey Region: London+South East
Organisation: Surrey Oaks Breakfast Club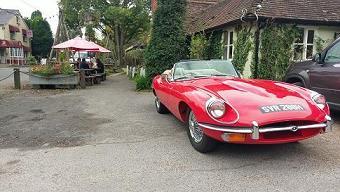 Ace cafe British Sports and Performance cars
Date: 18 December 2019 End Date: 18 December 2019
Event Description: Ace cafe British Sports and Performance cars
Car Type: British
Number of Cars Attending: max 50 medium sized vehicles
Times:6pm to 10:30pm
Location: Ace cafe
Area: London Region: London+South East
Organisation: Ace Cafe London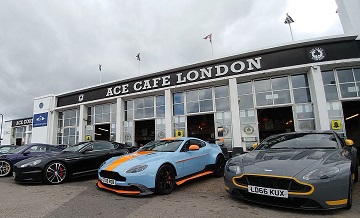 Waterloo Classics StreetMeet London
Date: 21 December 2019 End Date: 21 December 2019
Event Description: A monthly meet in the centre of London. Always on the 3rd Saturday from 12:00 to 16:00. We park up on the street and often fill the street with our cars. We have tea/coffee and/or lunch at the numerous cafes and enjoy company and the cars. We will have a stand at the 2020 London Classic Car Show.
Car Type: All classics
Number of Cars Attending: 20-40
Times:12:00 to 16:00
Location: Lower Marsh Market Lower Marsh
Area: London Region: London+South East
Organisation: Waterloo Classics Car Club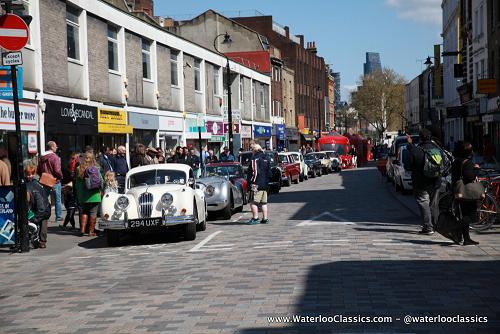 Woldinghamring classic Surrey
Date: 21 December 2019 End Date: 21 December 2019
Event Description: A free gathering for all pre-1990 classic cars takes place every third Saturday of every month throughout the year at Botley Hill Farmhouse, an early 16th century country inn on Limpsfield Road, Warlingham, Surrey. This is 3 miles south of Warlingham on the B269. The event is a static gathering in the midst of some some wonderful driving roads though the scenic North Downs including the famous Woldinghamring.
Car Type: All classics
Number of Cars Attending: 30+
Times:from 9am to noon
Location: Botley Hill Farmhouse, Limpsfield Road, Warlingham
Area: Surrey Region: London+South East
Organisation: Wöldinghamring classic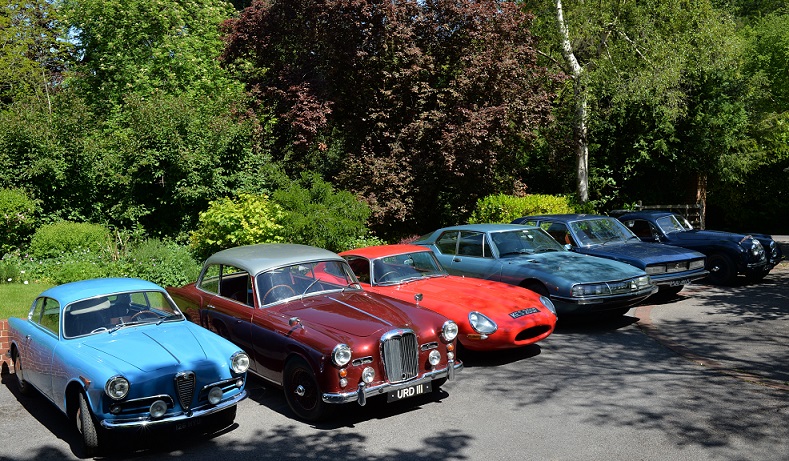 Benington Classics Boxing Day Special
Date: 26 December 2019 End Date: 26 December 2019
Event Description: ***No confirmed 2020 date yet***Informal gathering of classic vehicles of all descriptions. Ample off road parking. Traditional country pub location in Hertfordshire village location.
Car Type: All classics
Number of Cars Attending: 40
Times:12.00 noon to 3.00pm
Location: The Lordship Arms, Whempstead Road, Benington
Area: Hertfordshire Region: East
Organisation: Benington Classics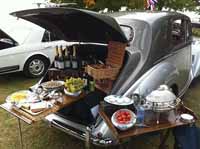 Lakeland Classic Drive and Ride-In Day
Date: 26 December 2019 End Date: 26 December 2019
Event Description: Join lots of proud classic vehicle owners as they bring their private vehicles to display at the museum. Bring your own classic vehicle The event is open to the proud owners of classic cars, trucks, vans and motorbikes, as well as more recent hot hatches, supermini's and high performance sports cars. There is no need to book and there is plenty of free parking for owners to display their pride and joy. Participating drivers and their passengers will also receive vouchers for discount admission to the museum itself. Number of Cars Attending: 100-150
Car Type: All classics
Number of Cars Attending: 100 -150 cars and motorcycles throughout the day
Times:10..00 - 16.00
Location: Lakeland Museum
Area: Cumbria Region: North West
Organisation: Lakeland Motor Museum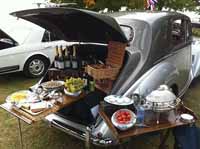 Ace cafe All American Cruise Meets
Date: 28 December 2019 End Date: 28 December 2019
Event Description: Ace cafe All American Cruise-In
Car Type: American
Number of Cars Attending: max 50 medium sized vehicles
Times:4pm - 8pm
Location: Ace cafe
Area: London Region: London+South East
Organisation: Ace Cafe London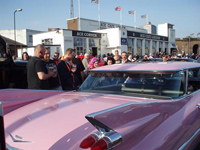 Huddersfield Autojumble
Date: 29 December 2019 End Date: 29 December 2019
Event Description: OLD MARKET BUILDING, BROOK STREET, HUDDERSFIELD NEXT TO TESCOS - SIGNED - HD1 1DR
Car Type: All classics
Number of Cars Attending:
Times:Stalls 7am, customers 10am
Location: Brook St Huddesrfield
Area: Yorkshire Region: North East
Organisation: Phoenix Fairs
New Years Day Gathering Cotswolds
Date: 01 January 2020 End Date: 01 January 2020
Event Description: This New Years Day gathering at The Frogmill. Shipton Oliffe,. Free to attend, all donations go to our charity Youth @ Heart which supports young adults with life limiting heart problems.
Car Type: All classics
Number of Cars Attending: 150+
Times:12:00 - 15:00
Location: The Frogmill. Shipton Oliffe,
Area: Gloucestershire, Andoversford, Region: South West
Organisation: Cotswold Classic Car Club
Classic cars on the prom Bournemouth Dorset
Date: 01 January 2020 End Date: 01 January 2020
Event Description: Our displays are open to all cars and motor bikes (in the classic spirit) registered before August 1983. New Years Day usually attracts (weather permitting) around 150 to 200 cars aged from the 1920's up to our cut off registration date which must be before August 1983.
Car Type: All classics
Number of Cars Attending: 200 to 300
Times:16:00 to 18:30
Location: Beacon Road, Bournemouth Hales Street
Area: Dorset Region: South West
Organisation: classic cars on the prom Dorset