All UK Classic and Vintage Car Shows
March already - and 28 classic events! Brooklands is busy with Austins and Morris on the 12th, Minis on the 19th, and the thunderous Bentley drivers on the 26th.
The Hero Three Legs of Man tour is on the Island from the 16th. Winchester MG Owners Club Cobweb Spin (Welcoming all classics) is on the 19th - but sadly its full., so try York Motor clubs North Yorkshire Classic Rally on the 26th.
or North of the Border around Loch Lomond, try the Argyll Classic on the 26th. The Practical Classics Restoration Show at the NEC starts on the 31st.
The next few events coming up are:–
Event Name: VolksWorld Show Date: 25 March 2017
Event Description: The VolksWorld Show at Sandown Park, The VolksWorld Show break's the mould when it comes to the best show cars from all over Europe.
Car Type: Volkswagen Number of Cars Attending: Hundreds…
Times:
Location: Sandown Park, Esher
Area: Surrey Region: London+South East
Organisation: VolksWorld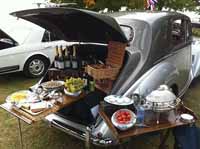 Event Name: Pendle Powerfest - Pre event Cars and Coffee Date: 25 March 2017
Event Description: As part of the buildup to Pendle Powerfest 2017 we would like to invite you to Cars & Coffee at Rolls-Royce Leisure, Barnoldswick, An Informal gathering for owners of any vehicle - Motorbikes, Cars, Trucks, Buses, Anything! Even if you don't have anything please come and say hello. Everyone is welcome. No Cost, No Booking, just a friendly social gathering. Coffee & Breakfast catering supplied by Rolls Royce Leisure.
Car Type: All classics Number of Cars Attending: 25-30
Times:10-2pm
Location: Rolls-Royce Leisure, Barnoldswick
Area: Lancashire Region: North West
Organisation: Pendle Power Fest (Barrowford Show)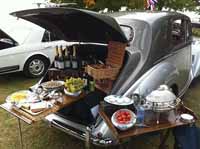 Event Name: Spring Transport Festival Date: 25 March 2017
Event Description: Spring Transport Festival at Greater Manchester's Museum of Transport. The North's most unusual gift fair extravaganza: part of our collection of historic buses and coaches will move to one side to make way for nearly a hundred stalls, stands and sellers offering everything from books about local transport to genuine historic bus ticket machines, and from photos of long-gone trams to real bus stops.
Car Type: All classics Number of Cars Attending:
Times:10am to 5pm.
Location: Museum of Transport, Cheetham Hill
Area: Manchester Region: North West
Organisation: Greater Manchester Transport Society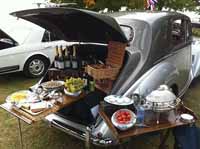 Event Name: WCMiniScene Cap'n Jaspers Rally Date: 26 March 2017
Event Description: Gathering of Classic Minis in all variants and BMW MINI at Sutton Harbour in Plymouth. Picturesque display along the harbourside adjacent to Cap'n Jaspers for a fabulous breakfast or Brunch. Very popular show with the Mini community, familes, Children , Dogs welcome!
Car Type: mini Number of Cars Attending: 75ish
Times:10am - 4pm
Location: Whitehouse Pier, Plymouth
Area: Devon Region: South West
Organisation: WestcountryMiniScene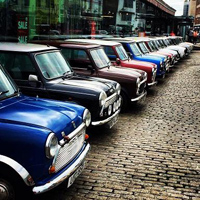 Event Name: Shoreham Airport Breakfast Meeting Sussex Date: 26 March 2017
Event Description: Breakfast Meeting open to all classic vehicle enthusiasts
Car Type: All classics Number of Cars Attending: 50+
Times:0830hrs - 1100hrs
Location: Shoreham Airport, Cecil Pashley Way,Shoreham
Area: Sussex Region: London+South East
Organisation: Southern Classics Society