All UK Classic and Vintage Car Shows
Its that time of year again, and Classic Shows UK is rolling over into 2017. Already we have 650 shows listed in 2017 ...!
February has one new show in London - the Olympia Historic Automobile Fair & Auction starting 17th Feb, and The London Classic Car Show at ExCel the next weekend. See you there !
The next few events coming up are:–
Event Name: LONDON CLASSIC CAR SHOW Date: 23 February 2017
Event Description: The London Classic Car Show is the must attend event for any discerning classic car owner, collector, expert or enthusiast. Bringing together an international celebration of the very best dealers, manufacturers, car clubs and products it's the perfect day out for all. Set in London's premier events venue, one of the show's unique and most crowd pleasing features is an indoor driving runway where classic cars are fired up and driven. This is the only place to see, hear and smell these beautiful iconic classics in action, all under one roof
Car Type: All classics Number of Cars Attending:
Times:
Location: ExCeL
Area: London Region: London+South East
Organisation: Brand Events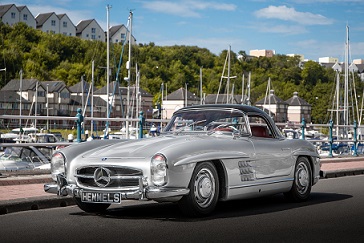 Event Name: Race Retro Stoneleigh Date: 24 February 2017
Event Description: Race Retro celebrates the very best of international historic motorsport, showcasing every discipline including formula and circuit racing, rallying, hill climbs, touring cars, single marque series, motorcycling, sports and GT cars. From historic to vintage and classic to retro vehicles, it's all covered at Race Retro. Cars and motorcycles, drivers, team managers, riders, mechanics, manufacturers and enthusiasts all come together ahead of the forthcoming season. Meet the stars of the golden era of motor sport, some of which still compete today, along with the vehicles that took them to victory; See historic competition cars and motorcycles in action on our bespoke Live Rally Stage; Find everything you need for the coming season, from parts and spares, helmets and clothing, to a new racing or rally cars in our auction - and by the way parking is free for all visitors.
Car Type: All classics Number of Cars Attending:
Times:Fri/Sat 9:30 to 5:30 Sun 9:30 to 4:30
Location: NAC Stoneleigh nr Coventry
Area: Warwickshire Region: West Midlands
Organisation: Historic Motorsport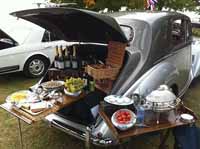 Event Name: VSCC Exmoor trials Somerset Date: 25 February 2017
Event Description: VSCC Exmoor trials at Exbridge, Somerset
Car Type: Vintage cars Number of Cars Attending:
Times:
Location: The Anchor Inn, Dulverton, Exebridge
Area: Somerset Region: South West
Organisation: Vintage Sports Car club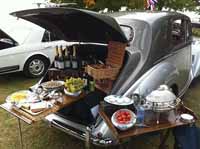 Event Name: Rover sports Register at Whitewebbs Date: 26 February 2017
Event Description: The Eleventh RSR Icebreaker event returns again at Whitewebbs Museum. Come one, come all and join the usual crew as they brave the elements the start-of season at Whitewebbs Museum, Whitewebbs Road, Enfield, Middlesex, EN2 9HW. Last year's meeting saw Rovers from 1934-2003 - all models and conditions are welcome. We start at 10am and finish by 4pm. For details of the museum and directions see the web site www.whitewebbsmuseum.co.uk. RSR contact is Adrian Mitchell, e-mail adrmitche1@gmail.com
Car Type: Rover Number of Cars Attending: 30+
Times:Duration: 06:00 hours.
Location: Whitewebbs Road, Enfield,
Area: Middlesex Region: London+South East
Organisation: Rover Sports Register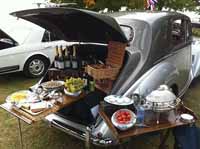 Event Name: Newark Autojumble Date: 26 February 2017
Event Description: A great day out for any car or motorcycle enthusiast, the 'Normous Newark Autojumble offers a vast array of parts, restoration services and related products for a variety of vehicles on ten separate Sundays throughout the year. Each 'Normous Newark Autojumble sees Newark Showground filled with hundreds of inside and outside trade plots, as well as a classic car and bike display area. On site catering units are available as well as an inside cafeteria. Run by a friendly and experienced team of event staff from Mortons Media, each 'Normous Newark Autojumble attracts a large number of visitors from across the UK in search of the great finds and bargains on offer. If youre after a certain part, piece or tool for a motoring project, then the 'Normous Newark Autojumble is where you will find it.
Car Type: Number of Cars Attending:
Times:6am stallholders, 8am earlbird customers
Location: Newark and Notts Showground
Area: Nottinghamshire Region: East Midlands
Organisation: Mortons Media Group Ltd