All UK Classic and Vintage Car Shows
Incredible! We now have loaded over 900 Classic shows for 2015! And its going to be a great year! One million of you visited us in 2014- so can we highlight a few of those coming up in early 2015?
For April, we have 75 shows listed. There are 20 Easter shows including Weston Park in the Midlands, St Asaph in Wales, the Lands End trial in Cornwall, Medway Festival at Chatham, and the Home Front at Crich Tramway museum.
Classic Virgins visit Gaydon on the 18th. Brighton weekenders have Ace Cafes Incarnation (25th) or Jaguar Drivers from Chartwell (26th)
For the last April weekend (25+26nd), we list no fewer than 27 events spread over the country, including 11 Drive It Days in Towcester, Stoneymarsh, Oxford, Yorkshire, Farnham, Lincolnshire, Lancashire, Herstmonceux, Northallerton, Sandringham, and Deanston Distillery in Scotland.
The major event is the Flying Scotsman, with 114 superb pre war classics driving from Leeds (17th), Newcastle, Edinburgh (18th) , and to Gleneagles on Sunday 19th. The route is on the Endurance Rally site – so maybe spectate or even offer to Marshall?
The next few events coming up are:–
Event Name: Newbury 4 x 4 & Vintage Spares Day Date: 26/04/2015
Event Description: Newbury 4 x 4 & Vintage Spares Day, Newbury Showground, Chieveley, Berkshire, RG18 9QZ
Car Type: All classics Number of Cars Attending:
Times:
Location: Newbury Showground, Chievely
Area: Berkshire Region: London+South East
Organisation: Mark Woodward classic Events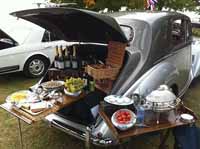 Event Name: County Drive It Day Lincolnshire Date: 26/04/2015
Event Description: Massive display of interesting vehicles from across the whole county of Lincolnshire at Jubille Park, Woodhall Spa. Event for all the family and a special showing of The Italian Job at the famous Kinema in the Woods afterwards Further details on our web site or find us on Facebook
Car Type: All classics Number of Cars Attending: Our first year, but we are expecting over 300
Times:11am until 5pm
Location: Jubilee Park, Stixwould Road, Woodhall Spa
Area: Lincolnshire Region: East Midlands
Organisation: County Drive It Day Lincs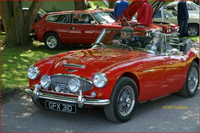 Event Name: Whitewebbs Classic Ford Day and Autojumble Date: 26/04/2015
Event Description: Classic Ford Day and Autojumble at Whitefilds museum of transport Middlesex
Car Type: Ford Number of Cars Attending:
Times:10 a.m. – 4 p.m.
Location: Whitewebbs Museum of Transport
Area: Middlesex Region: London+South East
Organisation: Enfield and District Veteran Vehicle Trust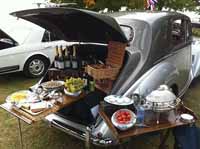 Event Name: Drive it day Scotland Date: 26/04/2015
Event Description: Drive It Day Scotland offers you the opportunity to blow the cobwebs off your vintage, veteran, classic, sports, prestige or modern performance car after it's long winter hibernation and kick of the 2015 season with a fabulous one day event driving on some of Scotland's finest roads.
Car Type: All classics Number of Cars Attending:
Times:
Location: Deanston Distillery, Doune
Area: Scotland Region: Scotland
Organisation: Classic Car Tours (Ecosse) Ltd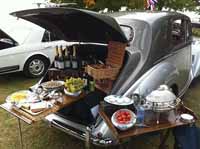 Event Name: Bobby Shafto Hills of the North Run Date: 26/04/2015
Event Description: Bobby Shafto Hills of the North Run - open to all makes of classic car - organised by Durham MG Club. Bobby Shafto Hills of the North, starting from 9 00am Beamish Hall Hotel .
Car Type: All classics Number of Cars Attending:
Times:9:30
Location: Beamish Hall Hotel
Area: Durham Region: North East
Organisation: MG Owners Club