All UK Classic and Vintage Car Shows
Its going to be an exciting 2015 for classic shows! The London Classic Show launched on January 8th, which included Le Mans – The Icons' display, and was superb!
The Le Mans cars, from Ferrari, Ford, Porsche, McLaren, Bentley and Jaguar, recalled some epic duels from the famous 24 Hour race, so for a while we leave them illustrated in our picture gallery above for the many of you that visited the show.
Classic Shows UK lists around 1100 classic, sports, vintage and veteran shows in the UK each year, with 700 already listed for 2015! One million of you visited us in 2014. Lets look forward to another great classic year in 2015, and thanks for visiting!
The next few events coming up are:–
Event Name: Ace Cafe classic mini meet Date: 05/03/2015
Event Description: The monthly Mod n' Mini Night (is all classic Minis) - 1st Thursday of the month at the Ace cafe
Car Type: Number of Cars Attending:
Times:18:00 to 23:00pm
Location: Ace cafe north Circular Rd
Area: London Region: London+South East
Organisation: Ace Cafe London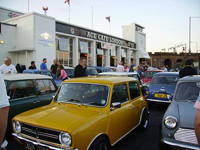 Event Name: Knutsford MC Tour of Cheshire Date: 07/03/2015
Event Description: Knutsford Motor Club are planning for you a full historic rallying experience along the popular lines of our previous events with interesting special tests, scenic regularities, quality venues and the attendance of an array of rally stars of old.
Car Type: All classics Number of Cars Attending: Max 75
Times:
Location: Near historic Chester - see web
Area: Cheshire Region: North West
Organisation: Knutsford and District Motor Club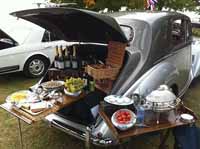 Event Name: Malvern Heavy & Light Commercial Vehicle Show Date: 07/03/2015
Event Description: A show for people who love classic and commercial vehicles; held in Wye Hall, entrance via Brown Gate. Admission:
Car Type: All classics Number of Cars Attending:
Times:
Location: Three counties Showgroung Worcestershire
Area: Worcestershire Region: West Midlands
Organisation: Independent Event Management.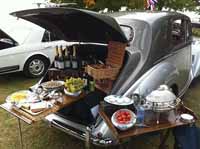 Event Name: Vintage Vehicle Auction Perth Scotland Date: 07/03/2015
Event Description: Vintage Vehicle Auction Perth Scotland.
Car Type: All classics Number of Cars Attending:
Times:from 10:00 am
Location: Errol Airfield Perth
Area: Scotland Region: Scotland
Organisation: Morris Leslie


Event Name: VSCC Derbyshire Trial+Run Date: 07/03/2015
Event Description: Vintage Sports-Car Club will on Saturday organise a John Harris Clubmans permit Car Trial based at Ashover Village Hall, Milken Lane, Ashover, Chesterfield,and a run on Sunday.
Car Type: All classics Number of Cars Attending:
Times:
Location: Ashover Village Hall, Milken Lane
Area: Derbyshire Region: East Midlands
Organisation: Vintage Sports Car club