All UK Classic and Vintage Car Shows
We break from the task of loading your 2016 shows with amazingly 650 shows already catalogued for you. January and February 2016 are not quiet - we have 24 shows in January and 21 in February!
London has the return of the wonderful London Classic Show on 18-21st February, with its internal road where classics can actually DRIVE! A brilliant collection of top classics - we highly recommend this show (and will be going ourselves! ) See photos from 2015 above.
Two special events in January are the HCRC at Gaydon on 16th and VSCC driving tests at Brooklands on the 31st.
The New Classic year starts strongly - enjoy! Please see the Editors blog for how we do it.
The next few events coming up are:–
Event Name: Footman James Great Western Autojumble Date: 13 February 2016
Event Description: Raid the change jar and start digging behind the sofa. The seventh Footman James Great Western Autojumble takes place in early 2016 with all manner of bargains to be had from a range of traders and autojumble sellers. A series of excellent lots will also be available from the regular Charterhouse Auction sale.
Car Type: All classics Number of Cars Attending: .
Times:Gates open: 9.30am-4pm on Saturday and Sunday
Location: The Royal Bath & West Showground, Shepton Mallet,
Area: Somerset Region: South West
Organisation: Bristol Classic Car Show Ltd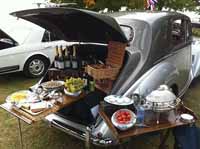 Event Name: VSCC Exmoor trials Somerset Date: 13 February 2016
Event Description: VSCC Exmoor trials at Exbridge, Somerset
Car Type: Vintage cars Number of Cars Attending:
Times:
Location: The Anchor Inn, Dulverton, Exebridge
Area: Somerset Region: South West
Organisation: Vintage Sports Car club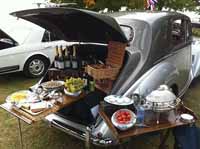 Event Name: LONDON CLASSIC CAR SHOW Date: 18 February 2016
Event Description: The London Classic Car Show is taking place in the UKs capital. 100% bigger for 2016! The London Classic Car Show London has a thriving classic car network, including discerning classic car collectors, enthusiasts, dealers and a first class international exhibition centre but, until now no one has attempted to create a definitive showcase of the finest classic cars in this great city. The London Classic Car Show continues to change this as it opens its doors for the second time.
Car Type: All classics Number of Cars Attending:
Times:
Location: ExCeL
Area: London Region: London+South East
Organisation: Brand Events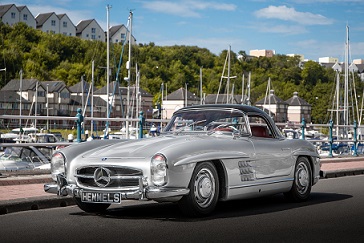 Event Name: VSCC Pomeroy Silverstone Date: 20 February 2016
Event Description: VSCCs Pomeroy at Silverstone. 2015 marks the 62nd anniversary of The 'Pom', the unique event in which the speed, agility and braking ability of Pre-war and Post-war machines are pitted against each other.
Car Type: All classics Number of Cars Attending:
Times:
Location: Silverstone
Area: Northamptonshire Region: East Midlands
Organisation: Vintage Sports Car club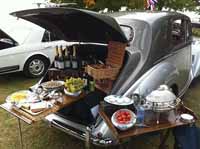 Event Name: MGOC Snowdrop run - all classics Date: 20 February 2016
Event Description: The 11th Annual Snowdrop Run This is one of the first national gatherings of MGs and other classic cars on the 2016 calendar and always a popular event.
Car Type: All classics Number of Cars Attending: 110
Times:Tba
Location: Wimpole Hall, nr Cambridge
Area: Cambridgeshire Region: East
Organisation: MG Owners Club