Search All UK Classic and Vintage Car Shows and Events- "Over a million website visitors per year!"
Classic Shows UK has rolled over into 2019! This means that confirmed shows in January to October now have their 2019 dates. The Major Events through 2019 are confirmed- please have a look!
If your show isnt finalised , your shows will have a date in 2020 until we can confirm your 2019 details, and move the date to 2019. Please send 2019 dates and details to us - see Editors blog for how to do this.
Car shows & events coming up this week:–
Ace cafe All American Cruise Meets
Date: 24 November 2018 End Date: 24 November 2018
Event Description: Ace cafe All American Cruise-In + Station Wagon and Dayvan
Car Type: American
Number of Cars Attending: max 50 medium sized vehicles
Times:4pm - 8pm
Location: Ace cafe
Area: London Region: London+South East
Organisation: Ace Cafe London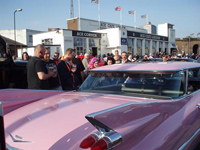 Great British Land Rover Show
Date: 25 November 2018 End Date: 25 November 2018
Event Description: After a very successful first year, we're delighted to announce that the Great British Land Rover Show will be back for itsfourth run at a brand new venue in the form of Stoneleigh Park near Coventry. Sponsored once again by the brilliant Bearmach, the show is set to be bigger, better and more laden with Landys than ever before!
Car Type: Rover
Number of Cars Attending: TBC
Times:10:00am to 4pm
Location: Stoneleigh Park near Coventry.
Area: Warwickshire Region: West Midlands
Organisation: Assignment Media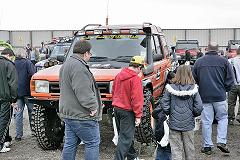 Malvern Drive-In Classic Car Autojumble
Date: 25 November 2018 End Date: 25 November 2018
Event Description: Malvern Drive-In Classic Car & Bike Autojumble Three Counties Showground Wye Halls and outside Malvern, Worcs,
Car Type: All classics
Number of Cars Attending:
Times:10.00-17.00
Location: Three Counties Showground, Malvern
Area: Worcestershire Region: West Midlands
Organisation: Classic Shows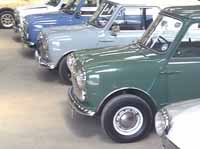 De Dion Motors 121st Tricycle Races Brooklands
Date: 29 November 2018 End Date: 29 November 2018
Event Description: On this day in 1897, the very first British motor races took place when the Motor Car Club, as a first anniversary celebration of their Emancipation Run from London to Brighton, organised a series of races for the De Dion Bouton motor tricycles on the quarter mile oval cycle track at Sheen House, Richmond Park. The 121st anniversary of these first of all British motor races is to be commemorated on the exact same date this year - which will fall on a Wednesday.
Car Type: De Dion tricycles
Number of Cars Attending: Around a dozen
Times:practice and fettling in the morning….
Location: Brooklands Museum
Area: Surrey Region: London+South East
Organisation: De Dion Bouton Club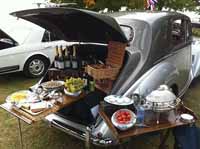 Ace Cafe classic mini meet
Date: 06 December 2018 End Date: 06 December 2018
Event Description: The monthly Mod n' Mini Night (is all classic Minis) - 1st Thursday of the month at the Ace café
Car Type: Mini
Number of Cars Attending: max 50 medium sized vehicles
Times:18:00 to 23:00pm
Location: Ace cafe north Circular Rd
Area: London Region: London+South East
Organisation: Ace Cafe London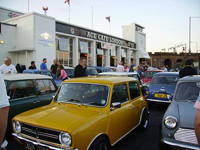 LE JOG
Date: 08 December 2018 End Date: 11 December 2018
Event Description: The Lands End to John O Groats Reliability Trial and Touring Trial. The 2017 LE JOG once more lived up to its reputation as one of the most demanding but satisfying events to compete on in Europe.
Car Type: All classics
Number of Cars Attending: See Hero web site for entry list
Times:
Location: Lands End to John O'Groats
Area: Most Region: South West
Organisation: HERO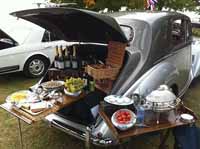 Newark Autojumble
Date: 09 December 2018 End Date: 09 December 2018
Event Description: A great day out for any car or motorcycle enthusiast, the 'Normous Newark Autojumble offers a vast array of parts, restoration services and related products for a variety of vehicles on ten separate Sundays throughout the year. Each 'Normous Newark Autojumble sees Newark Showground filled with hundreds of inside and outside trade plots, as well as a classic car and bike display area. On site catering units are available as well as an inside cafeteria. Run by a friendly and experienced team of event staff from Mortons Media, each 'Normous Newark Autojumble attracts a large number of visitors from across the UK in search of the great finds and bargains on offer. If you are after a certain part, piece or tool for a motoring project, then the 'Normous Newark Autojumble is where you will find it.
Car Type: All classics
Number of Cars Attending:
Times:6am stallholders, 8am earlbird customers
Location: Newark and Notts Showground
Area: Nottinghamshire Region: East Midlands
Organisation: Mortons Media Group Ltd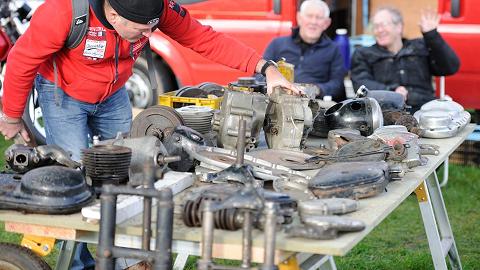 Ace Cafe Classic car night
Date: 11 December 2018 End Date: 11 December 2018
Event Description: Classic Car Night + Lotus 7 Club
Car Type: All classics
Number of Cars Attending: max 50 medium sized vehicles
Times:18:00 to 23:00pm
Location: Ace cafe north Circular Rd
Area: London Region: London+South East
Organisation: Ace Cafe London
Ace cafe All American Cruise Meets
Date: 29 December 2018 End Date: 29 December 2018
Event Description: Ace cafe All American Cruise-In
Car Type: American
Number of Cars Attending: max 50 medium sized vehicles
Times:4pm - 8pm
Location: Ace cafe
Area: London Region: London+South East
Organisation: Ace Cafe London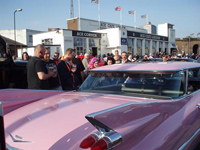 Huddersfield Autojumble
Date: 30 December 2018 End Date: 30 December 2018
Event Description: OLD MARKET BUILDING, BROOK STREET, HUDDERSFIELD NEXT TO TESCOS - SIGNED - HD1 1RG
Car Type: All classics
Number of Cars Attending:
Times:
Location: Brook St Huddesrfield
Area: Yorkshire Region: North East
Organisation: Phoenix Fairs