Search All UK Classic and Vintage Car Shows and Events- "Over a million website visitors per year!"
Classic shows uk already have 550 events listed for the Classic car community for 2022, including all the Major events! We can confirm that 2022 is going to be a brilliant year for Classic shows!
Thanks to all that have already sent us your Event dates and updated details for 2022. For those 600 still to update us, we have made contacting us easier - A description of how to do this is on our Contact Us tab.
Car shows & events coming up this week:–
Triumph & MG Weekend Staffordshire
Date: 19 August 2022 End Date: 21 August 2022
Event Description: Join us (that's MG Car Club, TR Register, Triumph & MG Weekend, Triumph Sports Six Club) for a weekend in Staffordshire amongst stunning views and countryside, for a celebration of all things Triumph and MG! There is lots to do for everyone at the Triumph & MG Weekend, for both car fans and the rest of the family alike! Camping is available or why not try one of the many B&Bs or quality hotels in the area.
Car Type: All classics
Number of Cars Attending: tba
Times:10 am untill 5 pm
Location: Stafford Showground Malvern,
Area: Staffordshire Region: North West
Organisation: Inter-club Triumph & MG Weekend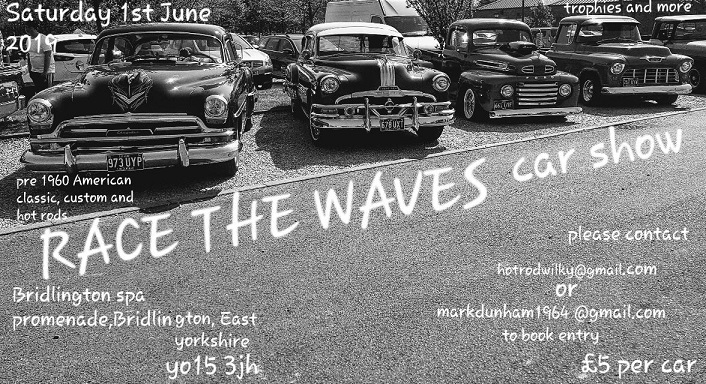 Capel Village Car & Bike Show Surrey
Date: 20 August 2022 End Date: 20 August 2022
Event Description: A diverse range over 600 bikes & cars ranging from 1910 - 1990. Mixed with Capel it provides a great day out for all the family. The Summer Show runs alongside the Capel Classic Car Show. The Grand Marquee is surrounded by a traditional village fete with fabulous food and drink offerings.
Car Type: All classics
Number of Cars Attending: 600
Times:11:30pm - 5pm
Location: Capel Recreation Ground, Capel, Nr. Dorking
Area: Surrey Region: London+South East
Organisation: Capel Classic car and bike show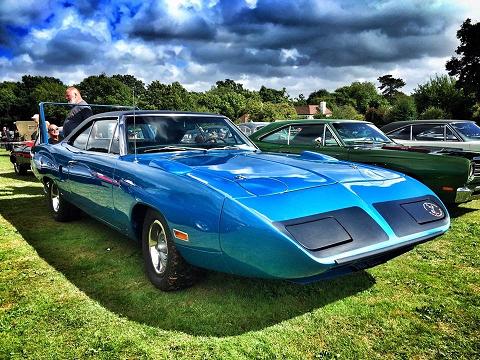 Liverpool Motor Club Track Day
Date: 20 August 2022 End Date: 20 August 2022
Event Description: This is the second of just two track days for cars at Aintree this year, so don't miss your chance to drive to this historic Circuit, where Stirling Moss secured his first ever Grand Prix win! The Aintree Circuit is located 6 miles (10Km) North East of Liverpool City Centre, close to the M57 and M58 Motorways
Car Type: All classics
Number of Cars Attending: See web site for entry list
Times:10am to at least 4.30pm
Location: Aintree
Area: Lancashire Region: North West
Organisation: Liverpool Motor Club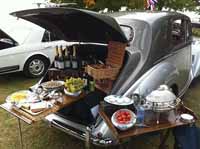 Tatton Park - Passion for Power
Date: 20 August 2022 End Date: 21 August 2022
Event Description: One of the UK's most popular Classic Car events with over 90 Classic and Performance Car Clubs attending and over 300 private entries. Massive Autojumble and Trade area with 250+ plots. 70 Concours trophies on each show day!! With 12 Club Stand Awards on each day too!
Car Type: All classics
Number of Cars Attending: 2000+
Times:9:00am to 4.30pm
Location: Tatton Park nr Knutsford
Area: Cheshire Region: North West
Organisation: Cheshire Auto promotions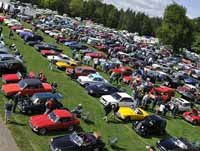 Biddenden Kent Tractorfest & Country Fair
Date: 20 August 2022 End Date: 21 August 2022
Event Description: Tractorfest is so popular because it offers a wonderfully old-fashioned and inexpensive day out for the whole family. In 2018 the show moves to fields beside Woolpack Corner, just outside Biddenden on the road to Tenterden. There will be more space for parking and a larger and improved layout for the activity arenas, vehicle displays, craft and food stalls, and catering outlets. Those attending Tractorfest travel not just from local villages and towns but from throughout Kent and from other counties as well. Visitors take their time looking at the exhibits, enjoying refreshments and watching parades and entertainment in the arenas.
Car Type: All classics
Number of Cars Attending: generally between 100-150 cars
Times:10am - 5pm
Location: Woolpack Corner Biddenden
Area: Kent Region: South East
Organisation: Biddenden Tractorfest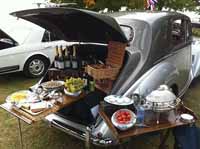 SCS charity classic car Show Sussex
Date: 21 August 2022 End Date: 21 August 2022
Event Description: Worthing Rugby Club, Roundstone Lane, Angmering, West Sussex
Car Type: all classics
Number of Cars Attending: 150+
Times:11:00 AM to 4.00 PM.
Location: Worthing Rugby Club, Angmering
Area: Sussex Region: London+South East
Organisation: Southern Classics Society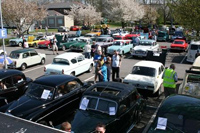 Southern Classics Car Show Sussex
Date: 21 August 2022 End Date: 21 August 2022
Event Description: Classic Vehicle Show - Worthing RFC. SCS formal classic vehicle show open to members and non-SCS members alike. Autojumble on site. Catering on site plus other facilities. See SCS website for further details.
Car Type: All classics
Number of Cars Attending: 180+ cars
Times:Show starts at 08:30am and finishes at 4.00pm.
Location: Worthing Rugby Club, Angmerin
Area: Sussex Region: London+South East
Organisation: Southern Classics Society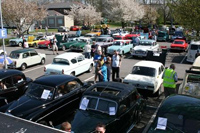 VSCC Mallory Park
Date: 21 August 2022 End Date: 21 August 2022
Event Description: The Leicestershire circuit is a popular venue with VSCC competitors, owing to its grass roots feeling, close racing and superb spectator viewpoints. Expect full grids at the 2022 meeting, with highlights including the iconic handicap race for Edwardian Cars.
Car Type: All classics
Number of Cars Attending:
Times:
Location: Mallory Park, Church Rd, Kirkby Mallory
Area: Leicestershire Region: East Midlands
Organisation: Vintage Sports Car club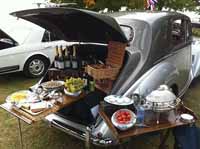 Rufus Centre Flitwick Classic Car & Bike Show Beds
Date: 21 August 2022 End Date: 21 August 2022
Event Description: Flitwick Lockdown Car Show show is an annual event with a wide range of vehicles from as early as 1929 expecting to display. The Classic car show has children's entertainment, stalls refreshments and live music to add to the array of wonderful vehicles represented.
Car Type: All classics
Number of Cars Attending: 160+
Times:12:00 to 4pm
Location: The Rufus Centre, Flitwick
Area: Bedfordshire Region: East
Organisation: Flitwick Town Council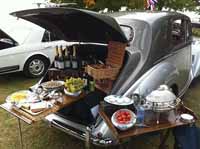 Curborough Sprint Track Reliant
Date: 21 August 2022 End Date: 21 August 2022
Event Description: Curborough Sprint track Reliant Sabre & Scimitar Owners Club https://www.curborough.co.uk/calendar/
Car Type: All classics
Number of Cars Attending: 50
Times:
Location: Curborough Sprint Track
Area: Staffordshire Region: West Midlands
Organisation: Curborough Sprint Track