All UK Classic and Vintage Car Shows
We break from the task of loading your 2016 shows with amazingly 750 shows already catalogued for you. February and March 2016 are not quiet - we have 24 shows in February and 29 in March!
The New Classic year starts strongly - enjoy! Please see the Editors blog for how we do it.
The next few events coming up are:–
Event Name: Rushden Cavalcade of Transport Northants Date: 30 April 2016
Event Description: Rushden Historical transport society Cavalcade of Transport and Country Fair to be held off the A6, south of Rushden, Northants. See also http://www.cavalcade.org.uk
Car Type: All classics Number of Cars Attending: 257 so far….
Times:
Location: new site off A6, south of Rushden
Area: Northamptonshire Region: East Midlands
Organisation: Rushden Historical transport society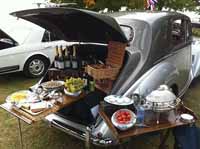 Event Name: International Ford Show Surrey Date: 30 April 2016
Event Description: A brand new event celebrating Britain's most popular car brand is set to become one of the biggest highlights of the show calendar when it opens its doors for the first time in 2016. The International Ford Show will be held at Sandown Park, Surrey, on the outskirts of London, on the weekend of April 30-May 1, and will bring together fans of the blue oval from all over the globe.
Car Type: Ford Number of Cars Attending:
Times:9am - 5pm (Saturday) 9am - 4pm (Sunday)
Location: Sandown Park, Portsmouth Rd, Esher,
Area: Surrey Region: 21
Organisation: Fast Car Entertainment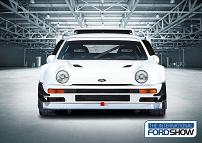 Event Name: Ace cafe All American Cruise Meets Date: 30 April 2016
Event Description: Ace cafe All American Cruise-In + Chevy special
Car Type: American Number of Cars Attending: 50+
Times:4pm - 8pm
Location: Ace Café
Area: London Region: London+South East
Organisation: Ace Cafe London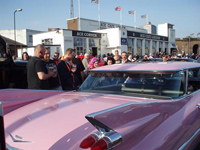 Event Name: HSCC Donington Date: 30 April 2016
Event Description: Historic Sports Car club racing at Donington
Car Type: All classics Number of Cars Attending:
Times:.
Location: Donington
Area: Derbyshire Region: East Midlands
Organisation: Historic Sports car club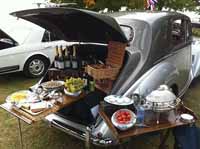 Event Name: Magnificent Motors Eastbourne Date: 30 April 2016
Event Description: Dont miss Eastbourne's FREE motoring spectacular! A must for all motor enthusiasts and fun for all the family with over 500 vintage and classic cars, motorbikes and military vehicles in one stunning seafront location. Enjoy live music, continental market and bar.
Car Type: All classics Number of Cars Attending: 500+
Times:Cavalcade 10am; Gates open 11am
Location: Western Lawns Eastbourne
Area: Sussex Region: London+South East
Organisation: Eastbourne Borough Council