Editor's Blog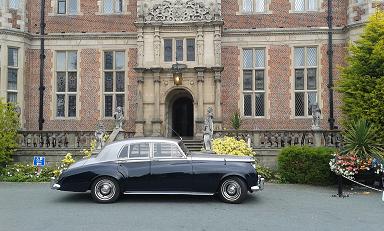 So far we have 320 events for 2022 listed with your dates - which still leaves 1000+ events to update!
We dont delete events - we simply roll them forward into 2022,2023, and 2024, as follows:-.
2022 - a 2022 date means we have a confirmed date for your event in 2022.
2023 - a 2023 date means that we expect your event to take place in 2022, but we await a 2022 confirmation from you.
2024 - a 2024 date means we havent heard from you for a while - you aren't deleted, but please update us soon.....
Thanks to all of you who have already sent us your 2022 show and organiser details. If you havent sent your details, please do so either using our Word form on Contact Us, by e-mail to adscan@tiscali.co.uk.
Also PLEASE provide your website link, or at least a facebook page, with your event listing, so that the public can access your latest event information via the link from our site.
Classic Shows Uk is a small dedicated community of classic car volunteers who created the Classicshowsuk.co.uk website, whose purpose is to bring information about classic car shows into a searchable portal, for the benefit of all classic enthusiasts.
Please help us to help you - it is all FREE!