Editor's Blog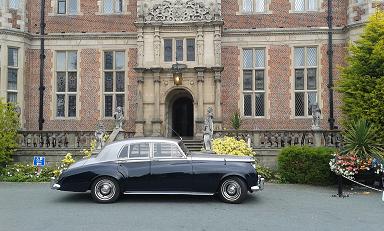 Thanks to all of you who have already sent us your 2019 show and organiser details. Classicshowsuk have rolled into 2019, and are loading your data. If you havent sent your details, please do so either using our web form for large changes, or for simple date and contact detail updates, by e-mail to adscan@tiscali.co.uk.
Please send you latest web site or Facebook link, and a photo helps to enhance your show listing - please send a .jpg size 150k to Adscan@tiscali.co.uk
Classic Shows Uk is a small dedicated community of classic car volunteers who created the Classicshowsuk.co.uk website, whose purpose is to bring information about classic car shows into a searchable portal, with the objective of disseminating information for the benefit of all classic enthusiasts.
What personal information do we collect? Organisers contact details ie contact address, phone/mobile number or an e-mail, which might be the organisers personal contact information, but has been provided for the purpose of making contact for event information purposes.
How we use your personal information? Classic shows uk does not process any of the data that we hold. It is purely held in a database for information provision purposes. Classic shows UK does not provide any of its database to any external organisations or third parties. Classic shows uk does not undertake any marketing activities from its database. Classic shows uk does not show any internal advertising or promotions from classic show organisers or suppliers of classic car services, apart from that listed in the event information.
Correcting your information: We want to make sure that both your Event and personal information is accurate, complete and up to date. You may ask us to correct any information that you believe does not meet these standards. Simply e-mail us with the changes, and we will rectify the information.
You have the right at any time to require us to stop using your personal information for direct marketing purposes. This is a given, as we do not use any data for direct marketing. In addition, where we use your personal information to perform tasks carried out in the public interest then, if you ask us to, we will stop using that personal information unless there are overriding legitimate grounds to continue. Withdrawing consent using your information – Where we use your personal information with your consent you may withdraw that consent at any time and we will stop using your personal information for the purpose(s) for which consent was given.
If you would like a copy of our Classic Shows UK GDPR Policy, please e-mail us at adscan@tiscali.co.uk.